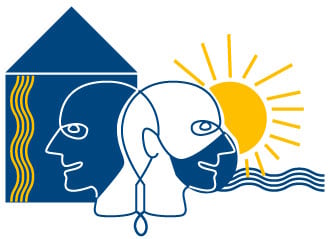 Airborne allergens can trigger environmental allergies and asthma attacks. Indoors, you can keep your home free of allergens with environmental control products like air purifiers and HEPA vacuum cleaners. Outdoors, however, it's impossible to clean up all of the allergens, pollutants, and asthma triggers. Luckily, you can avoid exposure to these irritating outdoor particles with a well-fitting allergy mask. For more than just outdoor use, masks or respirators also help allergy sufferers avoid indoor chemical fumes, particles, and dust (especially when cleaning). Many asthmatics wear special cold weather masks to avoid exposure to cold air which is a common asthma trigger. Still others wear N95 rated, or better, for protection against the flu and other viruses or bacteria.
Allergy Masks - Protection from Airborne Particles
During the fall months, ragweed pollen and mold spores waft through the air and collect on fallen leaves. If you are allergic to ragweed or mold, you can reduce exposure by wearing an allergy relief mask while working or playing in the yard. A well-fitting mask will prevent you from inhaling allergens and getting sick. Most of the masks on our website are approved by NIOSH, or the National Institute for Occupational Safety and Health. The Center for Disease Control (CDC) recommends NIOSH-approved N95 masks for preventing the spread of the Avian and H1N1 flu viruses. Some respirators we offer provide added protection against oil based particles, and others still help reduce odors.

AllergyZone's N95 Filter Mask is NIOSH approved. This mask filters at least 95% of particles that are 0.3 microns or larger. The N95 mask features an exhalation valve that prevents the build up of heat and moisture in the mask. It opens to release exhaled air and closes to filter the air you inhale. The AllergyZone N95 Filter Mask is ideal for protection against pollen, mold spores, dust mites, pet dander, aerosol sprays, bacteria, and viruses. This wide range of protection makes it great for use during housework or yard work. One size fits all, and it comes in a three-pack.




The 3M 8210 Dust and Pollen Mask is our most basic and least expensive allergy mask. It's great for indoor and outdoor chores. It is a disposable mask that's designed for one or two uses. While the filtration capability is not quite on par with a HEPA filter, it is a NIOSH approved N95 respirator. An N95 mask or respirator filters at least 95% of all particles that are 0.3 microns or larger, while HEPA filters capture 99.97% of all particles this size. One size fits all.




Moving up a level, the 3M 8233 Mask features HEPA filtration and a cool ventilation valve to reduce moisture and heat build up. This N100 mask exceeds the NIOSH N95 rating, and it's recommended by both the CDC and the World Health Organization (WHO) for healthcare workers who treat patients with Severe Acute Respiratory Syndrome (SARS). We also offer the 8293 Respirator which is nearly identical to the 8233 model with one major difference. As with all NIOSH rated respirators, the N100 rating for the 8233 means it will NOT filter oil based aerosols or particles. The 3M 8293 respirator features a P100 rating which means it WILL filter oil and non-oil based particulate. One size fits all, and it's designed for 150 hours of use.




The 3M 6291 HEPA Mask is the most popular mask among allergy sufferers because it offers the best HEPA filtration system. It also features the besk NIOSH rating available for respirators, P100, which makes it ideal for oil & non-oil based particulate down to 0.3 microns in size. This 3M respirator allows warm exhaled air to escape, and it fits very snugly with two latex-free straps. With proper care, this durable mask will last for many years. The HEPA filters can be washed and reused. When it becomes difficult to breathe through the mask, you should replace the two 3M 2091 HEPA filters. With heavy use, filters will need to be replaced after about a year. This low profile mask works well for people who wear glasses. The 3M 6291 mask is a medium size, while the 3M 6391 mask is a large.

*Please note that after you receive your new 3M 6921 HEPA Mask, you may want to let it sit out for a few days before using it, as some people are sensitive to the new plastic smell.




The Silk Comfort Mask is a favorite among our customers because it's lightweight, comfortable, and convenient. Block out dust, mold, pollen, and soot with this silky mask. It folds for easy storage, and it's very cool and breathable. The Silk Comfort Mask is perfect for outdoor activities like exercise and yard work, and it's great for cleaning in dusty environments, too. One size fits all, and it's hand washable and reusable.






ICanBreathe also offers an organic cotton mask. This organic masks is free of latex, chemicals, dyes, and other substances commonly found on or in modern textiles. The filtration is similar to that of the Silk Mask, and like this mask, the organic cotton is hand washable. It folds easily and fits in any pocket, so it's perfect to take on the go. Ideal for light to moderate particle allergy sufferers, the eyelets of the adjustable straps are brass - no plastics or rubber.






The new Vogmask is a stylish, comfortable alternative to many of the more traditional masks we sell. There are 6 different colors/patterns in two styles. The first, a microfiber mask, offers 3-ply filtration that traps 99% of particles 3 microns and larger. The second, is an organic cotton mask that offers slightly less filtration but in a certified organic product. Both are one-size-fits-most, and have spandex ear straps and an adjustable nosepiece to ensure a good fit around the nose and mouth. The cotton masks are hand washable, but the microfiber are NOT. They style and look sets these allergy masks apart.
Allergy Masks - Protection from Chemicals, Fumes, and Pollution
| | |
| --- | --- |
| | As the least expensive mask we offer that will filter some chemicals and vapors, the 3M 8247 mask is a lightweight, disposable mask that offers some odor and vapor protection at minimal cost. Non-latex straps and an aluminum nosepiece ensure a good fit. They are a great one-time mask, and can sometimes be reused. |
| | The Honeycomb Mask is similar to a Silk Comfort Mask for people who have chemical sensitivities. Its activated carbon filter traps pollutants like fragrances, smoke, soot, smog, dust, fumes, and chemicals such as formaldehyde. Many people also wear this mask on airplanes because it's easy to carry and store. It's also great for cleaning, as it filters out most household chemicals. The activated carbon filters are disposable and should be changed when they lose the ability to effectively block odors. |
| | The Respro Bandit Mask is ideal for biking, hiking, and traveling in dusty rural regions, or for traveling in polluted urban areas. The dynamic Activated Charcoal Cloth (ACC), originally developed for protection against chemical and biological warfare attacks, is laminated between two layers of 100% cotton material. It filters out smog and other urban pollution. Firemen who fight forest fires often use this mask because it filters out particulates as well as fumes. The Bandit also provides protection against gasoline fumes, diesel fumes, ozone, acid gases, lead oxide, and irritant dusts. Many people find this bandit style scarf more stylish and comfortable than conventional masks. It wraps around the neck for additional protection and works well as a wind-breaker. The Respro Bandit is washable. The dynamic ACC filter remains effective for daily use for at least six months. |
| | Designed for the hypersensitive individual, the Respro Allergy Mask filters particulates as well as chemicals in the air, depending on the filters you select. The chemical filters trap irritants like cleaning agents, perfumes, paint, varnish, air fresheners, and other common chemicals, while the particle filters block particulates like pollen, mold spores, pet dander, and dust mite allergen. Made from inert materials like polyester, polypropylene and medical-grade silicon rubber, the mask itself is unlikely to cause an allergic reaction, making it well suited for the very sensitive and MCS sufferers. It's ultra-light, breathable, sporty, washable, and reusable. The Respro Allergy Mask is available in two sizes: Medium and Large. We generally recommend the medium size for women and adolescents. The large size is recommended for men. |
| | The Respro Techno Mask combines replaceable chemical and particle filters in the same mask. An Activated Charcoal Cloth filters chemicals like hydrocarbons, nitrogen oxides, sulfur dioxides, lead oxide, and smoke, while an electrostatic filter blocks particles like pollen, dust, mold, and other irritants. The Velcro fasteners allow you to adjust the mask for a perfect fit, and it offers superior performance for all types of athletic activities. The seal is very tight, and it's easy to breathe while wearing the Respro Techno Mask, thanks to the rapid airflow valve system. The Respro Techno Mask is popular among very sensitive allergy sufferers as well as motorcycle enthusiasts. The Respro Techno Mask is available in two sizes: Medium and Large. We generally recommend the medium size for women and adolescents and the large size for men. |
Asthma Masks - Cold Weather Protection
According to the BBC, a medical study found that cold air and exercise are key triggers for asthma attacks in 70% of asthma patients. It follows that cold air is just as dangerous as dust mites when it comes to triggering asthma attacks. That is why we offer specially the Cold Weather Mask from the I Can Breathe company.
Our basic Cold Weather Mask is made of polar fleece with a silk inner lining. It will keep the cold winter air away from your nose and mouth and out of your lungs. The Cold Weather Mask warms and humidifies frigid air before it enters your lungs. Its patented design is tested to remain effective down to -40 degrees Fahrenheit. One size fits all and the mask is hand washable.


Additional Allergy Mask Information
Masks should fit snugly with a tight seal in order to work properly. Beards and other forms of facial hair may decrease the efficiency of a mask. Keep your mask stored in a clean dry area, in a sealed container if possible (to prevent dust or other allergens from settling in or on it). For respirators and masks, replace the entire mask or the filters (if replaceable), when you notice a difference in quality, it becomes difficult to breathe through or when your respirator or mask becomes damaged.