Moonlight Slumber simply makes some of the safest and most comfortable foam crib mattresses, cotton crib mattresses, changing table pads, and baby bedding available for your little dreamer! Hypoallergenic and constructed in the US, Moonlight Slumber baby bedding is long lasting and provides a safer, healthier sleep for your baby.
Filter Results
Price

Blanket Fabric Type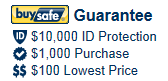 More Information On Moonlight Slumber
Moonlight Slumber is known for making quality baby mattresses and bedding that meet the needs of discerning parents. Unlike many modern mattresses that are made with vinyl, polyethylene, formaldehyde, chemical fire retardants, and toxic adhesives, Moonlight Slumber mattresses have none of these harmful substances. They provide a safer and more comfortable night's sleep for your little one. Quality foam and natural cotton are just some of the ingredients that go into making a Moonlight Slumber mattress one of the best available today. Each is constructed in the US and offers a lifetime warranty on the materials. Take a few minutes to compare and contrast these mattresses to select the one that is right for you!


What are the differences between the Moonlight Slumber mattress styles?
The Little Dreamer Mattress is your basic crib mattress featuring dual firmness and all non-toxic materials. It is hypoallergenic, waterproof and fire-resistant. It has stitched seams and a medical grade nylon outer shell.
The Starlight Support Crib Mattress is the most popular and versatile of the Moonlight Slumber mattresses. It features welded seams which makes it waterproof and dust mite proof. It has a stretch knit outer shell, and it is hypoallergenic and fire-resistant. The Starlight Support comes in four styles, and the crib mattress features inner foam side rails which help keep the child in the center of the mattress.
The Starlight Support Supreme is identical to the Starlight Support except for two ways. First, the Supreme comes with a layer of memory foam on the toddler side of the mattress to provide a more plush surface. Secondly, the Starlight Supreme comes only in the standard crib size and 42" round mattress.
The Nature's Star Mattress is the only natural cotton mattress we offer with an innerspring support system. While it is does not have two levels of firmness, it features an organic cotton coverlet, welded seams and inner support rails. This mattress is waterproof, fire-resistant and hypoallergenic.
Custom mattresses of any of these three styles can be constructed. Contact us at 1-800-339-7123 for specific details and pricing.
Safe and Healthy Mattresses
Moonlight Slumber mattresses exceed all current and planned safety standards. The internal fire resistant barrier exceeds federal standards, providing safety for your little one and peace of mind for you. Each mattress is constructed without the use vinyl, lead, and petrochemicals. There are no formaldehyde or chemical fire retardants used in this mattress. You do not have to worry about the use of toxic adhesives or binding agents that are used to construct most modern mattresses. Moonlight Slumber mattresses are simply made the way a baby's mattress ought to be.