Misc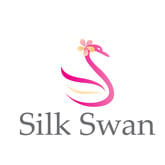 I interviewed Lanna Potter, creator and owner of SilkSwan.com. She has developed natural beauty products made with silk proteins and essential oils (EOs) for individuals with sensitive skin, chemical sensitivities, and those who simply want beauty products with more natural ingredients. She brought along a variety of her products for me to sample while we discussed the benefits of natural beauty products, silk proteins, and how/why she created SilkSwan.com.
What inspired you to create these beauty products?
Well, I originally came from China, and I grew up in Asia. I've always been into traditional Chinese medicine, herbal medicine and Asian beauty products. Silk has been around for a long time and is very popular in Asian cosmetics, but it's not very popular in the West, not in the US or even Europe. My understanding is that, silk is a rare material; It's never going to be mass produced and the environment here is not suitable for growing mulberry trees (silk worms only food source) in large quantities. It's one of those rarities in the world, and it gets expensive so not a lot of companies can afford to put silk in their products. But, the beauty benefit of silk has been known for centuries in Asia and Asian women are very into natural skin care. Silk protein is used a lot in skin care and hair care for their beauty benefits. Number one, its a natural protein, a lot like the natural protein that's in our hair and skin so it's very easily absorbed. Because the molecules are tiny, they penetrate your skin and go under the surface creating a barrier to help prevent water loss. Silk protein has excellent moisturizing abilities that draw in 10,000 times its own weight in moisture from the air to keep your skin nice and soft.
How long did it take for you to create your products?
I started research specifically for this line about two years ago. So, it took me about two years to formulate the products, the texture and the natural scent. I don't use any artificial perfumes or color. Everything is scented with essential oils or simply unscented. I officially launched the product line in June of 2014 but I did a lot work prior to that, including sourcing the material and finding a company that can make it in the United States - everything is made here in the US.
You mentioned before in Eastern culture women tend to like more natural products, versus the West where we are more comfortable with natural and synthetic perfumes and chemicals. Do you see any other differences between these two groups?
Oh yes, many differences! From an aesthetic point of view, Asian women prefer skin that's more youthful: flawless skin without freckles, darkness, wrinkles. They tend to go the route to have a more translucent look, something that is more on the lighter side. Dark spots indicate sun damage, aging, accumulative effects by the sun. So when they consider youthful skin, they consider translucent, pearly looking skin with no spots. In the West however, a lot of people like to tan. They like a slightly darker look with a glow. So they go after that, meaning they may try to achieve that through natural light or artificial light which are damaging to the skin. So over a period of time they age faster and it's not until well into their 40s and 50s that you can see a lot of the damage on the surface of their skin. But that can be prevented; it just depends on the individual.
Another thing is that in the East, people like to focus more on internal medicine for skin conditions. So from a very early age women start taking all kinds of tonics and maybe collagen, even in their early twenties, they start doing that very early on to prevent premature aging of the skin because of the view that your skin reflects your overall health. So they put a lot of energy into what they eat to be able to achieve the results that they want. But in the west, people tend to put more creams and medicated creams on their face when they have a problem. It's not so much about prevention, but a solution to a problem. When they do have a problem maybe acne, dark spots, or things that could be turning into cancer, they go immediately to the doctor and put creams on their face. This is a good idea when you have a problem, but those medicated creams also have side effects. They make you break out, they dry you out- they aren't really a beauty solution. Its just treating the symptom not the problem.
In an earlier conversation you told me that mineral oil isn't good for your skin because the molecules are too large and clog pores. Is silk protein a non comedogenic (non pore clogging) ingredient because it's a small molecule, compared to mineral oil?
It's small and purely natural. Mineral oil is not really natural. It comes from a petro-base chemical and because they are large they can clog your pores as adults and even kids. They are highly processed. The silk protein is 100% pure protein. It's often a powder when it comes in but it's water soluble. It's not going to clog the pores, or cause rashes like some chemicals, which your body doesn't know how to process. For people who have very sensitive skin, even the slightest amount of fragrance, color, artificial synthetic fragrance can cause problems, but not with silk proteins.
Like many women, my mother uses cold creams, but that has mineral oil in it. Do you recommend an alternative to cold creams and mineral oils?
My mom actually used to use that also, and it feels good but it does have a lot of artificial synthetic colors, which can really irritate skin. But then again, just like food, everybody has different levels of tolerance. Some people are very sensitive and some people have higher tolerances and have no problem that they can see right away. The more you can cut out the synthetic stuff, the better, because 80% of the chemicals or ingredients in skin care are absorbed into your blood stream. On a daily basis the average women in America has over 500 chemicals on her body. Starting from the shampoo and conditioner products and then go to personal care products - face wash, moisturizer, sunscreen; every single one of them probably has over 20 ingredients. Then you talk about makeup- foundation, bb cream, powder, so yes, over 500 chemicals on your body each day, all day long.
What is your favorite essential oil from your product line?
Oh there's so many! Lavender oil is my favorite, I've been using that every day, I just put it on my pulse point and smell it all day long, that's the easiest way to use it. That's my favorite for two major reasons. It is one of those oils you can use neat, meaning you don't have to dilute it to use it. Because a lot of these oils are highly concentrated, you have to dilute them before you use them otherwise you get a burn or skin damage. The second reason is that it's very good for the skin. It's called oil but it's very light and thin, and the consistency is like water. Spanish Lavender is one of my favorites because it's one of those oils that soothes and calms and make me feel good. Sometimes I use it before I go to bed, when I do yoga or do meditation, or whenever I want to relax. I have it in my silk lotions too. It helps with inflammation of the skin. So when you have rashes, breakouts, or little zits you can actually use it with witch hazel. You can use it on your face or where ever you have those problems. I use it for my homemade toner.
Do you think major brands carried in major department stores are somewhat complicated because they have both natural and synthetic ingredients in them?
I used to use some major brands myself, but I'm sensitive to synthetic perfume and it makes me breakout and rashes. Most major brands have synthetic perfumes and artificial colors, so I can't use them. It makes no sense to me to have them in cosmetics because all I want is something with no color, that's soothing to my skin. The price tag really means how much they spent on their marketing, not in the quality. Quality has nothing to do with how much they cost. If you flip over the bottle you'll often see "perfume"
(or fragrance)
in the ingredients. Perfume means synthetic, and by FDA rules, companies do not have to disclose the chemical composition of the perfume because its considered proprietary (meaning the company owns the exclusive rights to the ingredients and does not need to disclose details or chemical breakdown). But often, synthetic perfumes have over 300 different chemicals, and companies do not need to disclose that. Some of those chemicals in the perfumes and skin care are so harsh, its mind blowing! That's why people are breaking out into rashes, or experiencing premature aging and irritation on their skin and don't know why. In synthetic perfumes they create all of these different scents and inject stabilizers to keep the smell stable over time, and that's the major difference between natural scents and unnatural scents. Many of the EOs will evaporate quickly. As a perfume they won't last very long. So that's why stabilizers are used in perfumes. But because they are so harsh, problems occur, like allergies, headaches, and more.
********************************************************************************
We discussed more of her personal experience creating these lotions, creams and essential oils, and I was able to try a few of her favorites along with some new products that she just added this season. Her lotions are silky and very soft, and the essential oils she adds to the lotions and creams give a subtle and pleasant scent to her products. She graciously gave me some products to take home and try, and I too am in love with her lavender EO, as well as the Eucalyptus EO. I put a little bit of the Eucalyptus essential oil in a small glass in my shower making my morning showers more like a spa treatment.
I'm excited to try more Silk Swan products like their face lotions and shampoos and order some for Christmas this year (Shh, don't tell my mother). It was great to interview a business woman who makes her own natural beauty products, and to learn more about the importance of going more natural when it comes to skin health.
NOTE: Silk Swan products are formulated without the use of
phthalates
, parabens, sulfates, benzene, mineral oil, petroleum, peanut oil,
triclosan
or FD&C color.
For more
information about preservatives in cosmetics
Author: R. Power