Achoo! News
Since 2012,
Vogmasks
have offered a more stylish, comfortable way to block allergens, dust and air pollution. The original mask, the Classic Microfiber Vogmask, is lightweight, offers three layer filtration and comes in a variety of colors. After just a few short years, these masks have not only gained a great deal of popularity and improved, but we are now happy to introduce you to some of the new members of the Vogmask lineup!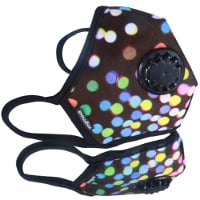 In addition to the
Classic Vogmasks
, there are now CV N99 masks. Originally, each Vogmask offered roughly N95 filtration (95% filtration of particles), but the drawback was the "roughly" part. Since then, the design of the mask has been improved, so much so that this latest version of the Vogmask has been tested to offer N99 filtration (99% filtration of particles). This is as close to a HEPA mask as you can get, without actually having a HEPA mask. In addition to the N99 filtration, the new CV Vogmasks have 4-ply filtration, with one of those being a thin layer of active carbon. So in addition to better particle filtration, the N99 CV can also tackle nuisance levels odors, fragrance and smoke. To make breathing easier each also comes with an exhale valve built into the right side. This keeps exhaled air, moisture and warmth moving out of the mask and away from your face.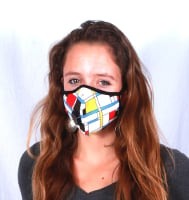 Similar to the Classic Vogmask, you will also find a new Microfiber version. Nearly identical to the Classic in every way, the significant difference is that the new Microfiber, like the CV, offers N99 filtration. Lastly, there is the
Organic Cotton Vogmask
. With tightly woven, certified organic cotton, this mask offers the lowest level of particle filtration but is well suited for someone looking for a more natural face mask without plastics or other materials that can cause reactions for those with MCS.
Each mask is hand washable, lightweight, reusable and latex-free. Unlike other allergy masks, the range of styles and patterns gives you the ability to choose the mask that not only meets your filtration needs but provides the style and look you want. So if Spring allergy season is getting you down, an effective Vogmask might be just what you need!
To
compare Vogmask
features.
Author:
K. Gilmore