Since my last blog on the topic of e-cigarettes, a lot has happened with developing research and regulations (state and federal), as well as the addition of U.S. tobacco companies into this rapidly expanding market. As the sales of vaporizers and flavored nicotine rapidly spread, research regarding health effects and regulation of this product are struggling to keep up. So where do we stand now, and how are regulation and research efforts changing the growth of this product? Before we delve into that, let's recap what we covered last time.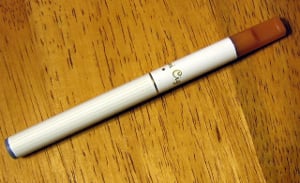 Around 2007, e-cigarettes hit the US market as a smoking trend that was quickly billed as an alternative method for traditional cigarette smokers to wean themselves off of cigarettes, in an effort to quit altogether. With this stated purpose, they were even favored by former American Lung Association CEO Charles D. Connor as a smoking-cessation tool, as well as pathologist and Editor at Large of Medscape Medical News, who stated, 'But many tightly hooked addicts need replacement drugs. E-cigarettes provide that replacement nicotine on the way to tobacco abstinence, or at least to far fewer inhalations of burned tobacco. That is undeniably a good thing.'
Fairly quickly though, non-smokers began taking to this new, safer alternative to traditional cigarettes, but with no federal or state regulations, minors also had easy access to them through gas stations and e-cig salons that beganpopping up all over major cities in the US.
Research on electronic cigarettes is giving us more clarity on potential risks and will help answer some of the questions regarding their health effects of benefits, relative to regular cigarettes. As of now, there are a few factors that highlight potential risks. We know these products are predominantly shipped from China, where regulation and quality can be uncertain. We also know there are potential risks with inhaling nicotine, battery and propylene glycol vapors in liquid nicotine, aka 'e-juice'. There have been numerous instances of tobacco poisoning that have occurred from absorbing or ingesting e juice. The American Association of Poison Control has reported a 219% increase in nicotine poisoning cases, from e-cigarette devices and liquid nicotine, between 2012 and 2013. Sadly, more than half of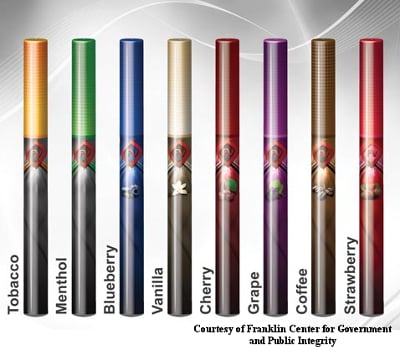 these incidents have involved children under six years old, theoretically because of the sweet flavors and vibrant colors of e-juice. Kids either, open the bottle and eat it, or the cap comes off and leaks, or the holding chamber leaks the liquid nicotine. When absorbed through the skin it can cause nausea, vomiting and headaches.
Since June of 2014, the FDA has been hustling to create regulations for 'electronic cigarettes and other non-combustible tobacco products, pathways to market for proposed deemed tobacco products and compliance dates for certain provisions'. They are encouraging public participation and allowing the public to submit comments and regulating suggestions on http://www.regulations.gov (Federal Register Number 2014-14562/ RIN: 0910-AG38) , until August 8th 2014.
While FDA regulations are underway, U.S. tobacco companies are positioning themselves to take advantage of this predicted $1.7 billion annual market. In the same month the FDA began framing out e-cig regulations, R.J. Reynolds started its campaign as the first U.S. made e-cigarette manufacturer. Although stability and quality control are benefits to having the products made here in the U.S., there is still concern over the marketing of these products. From what we already know about traditional tobacco marketing strategies, they tend to focus on the youth (candy cigarettes, now banned flavored cigarettes, cartoonish characters, sweet/candy-like flavors of smokeless tobacco etc.), the plethora of liquid nicotine flavors now available would seem to make it much easier to attract younger customers. It's worth noting that smoking trends in the U.S. have been consistently falling for years, and the primary driver of growth for tobacco companies has been through market consolidation and overseas markets.
While research and regulation continue to evolve, this new market expands. Where do we go from here? Regulation is almost certainly coming down the pipe, but solid research on the efficacy of e-cigarettes as a safe alternative to smoking may be years away, as are long term studies on health effects. Dubious marketing practices, a relatively unknown product and uncertain long term health consequences complicate an already thorny issue.
Author: R. Power