Once again, in the annual ratings of a top product review site, several Miele models placed in the top of the canister and upright vacuum cleaner categories. These annual reports test and rank vacuum cleaners on a variety of factors including, price, performance on carpet and smooth flooring, filtration, suction, durability, features, accessories, product specifications, and consumer feedback.
_For bagged canister vacuum cleaners the Miele Callisto ranked in the top three of all models tested. As the best selling Miele canister vacuum cleaner in the over 100 year history of Miele, the Callisto strikes the perfect balance of performance, filtration, features and price that make it one of the most widely sought after vacuums for allergy and asthma sufferers today.
_
For bagged uprights, Miele had two models perform well, both garnering a top five place amongst all uprights tested. The Miele Twist ranked best of all Miele uprights. Though a bit heavy, the Twist offers exceptional cleaning ability and great value. The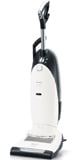 second model that placed well was the Miele Cat and Dog. The inclusion of the turbobrush and filter specifically suited for odor removal made this model an easy choice. Both the Twist and the Cat & Dog have the core features of the more expensive uprights.
_In terms of cleaning performance and filtration Miele vacuum cleaners are consistently near or at the top of most categories. When factoring the overall value of a vacuum cleaner, at times a Miele might lose a little luster due to price, but in all, Miele vacuums remain one of the best choices for those who not only want a versatile cleaning machine but those who also want to improve indoor air quality.
_Now, you might wonder why there is no specific mention of who rated these vacuums. That's easy! Some people, in an overzealous effort to appear unbiased, refuse to allow manufacturers or resellers to use their name. So while these people test and rank products, we who offer these products and information about them are not allowed to SAY that these people actually tested and ranked these products… because it 'might' seem like these people are endorsing the products (when ultimately, they do not endorse any products). Confusing, right? We understand. So please forgive the vague nature of this post.