Air Pollution
A recent announcement by the World Health Organization (WHO) has classified "air pollution" as a carcinogen. The agency within the WHO that specializes in cancer research, the IARC, released these findings yesterday. For many who follow and keep up with the steady stream of studies that are released annually, this announcement may seem a bit anticlimactic, but it does put a proverbial bow around what amounts to decades of research and thousands of studies. There are two reasons why I consider this announcement significant, but before I get into those, let's take a look what exactly we're talking about.
Here at Achoo!, we touch on such research several times throughout the year, particularly with regard to how air pollutants (both indoor and outdoor) cause problems for people with respiratory conditions. Many point towards a causal relationship between things like asthma and vehicle exhaust. This publication, though, is based upon the review of epidemiological studies that include millions of people spanning five continents. Particularly telling are many of the studies coming out of rapidly industrializing nations like China and other parts of Asia. This part of the world has seen an industrialized revolution similar to that which occurred during the early 1800's and again during the middle of the 19th century. With this boom in manufacturing, nations like China have struggled to keep up with emissions and toll they take on the population.
These findings focused less on the specific elements that make up air pollution, but looked more broadly at the pollutant. The components of air pollution can vary, depending on the location, but as a whole, air pollution is fluid and has effects that can cover very wide areas. The largest two broad components of air pollution stem from particulate matter and "transportation-related emissions." And while some air pollution is naturally occurring, much of it stems from vehicle emissions, power generation, and industrial emissions.
In my opinion, the significance of this announcement is two fold. First, it actually focuses on a cause of cancer. October is Breast Cancer Awareness Month, typically a time when we see a flood of "pink" merchandise and marketing, all designed to raise awareness of breast cancer. From boxes of saltines at the grocery store to the helmets of the Oregon Ducks college football team this weekend, this iconic color raises awareness of breast cancer. Local organizations hold events, races, even free mammograms, all to raise money and awareness of this issue, yet by in large much of focus on cancer research, particularly in the U.S., seems to be on finding a "cure." A thought that I always have whenever I see anything related to a "cure for cancer" is, a
cure
, though important, wouldn't be as necessary if you could find, then reduce or eliminate the
cause
.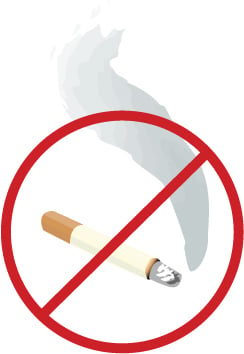 Secondly, this study highlights a major
environmental factor
in the cause. We are all aware of certain things that cause cancer, like smoking or using tobacco, etc., but many of these types of things are causes that we expose ourselves too knowingly. There's little doubt that smoking or using smokeless tobacco can directly lead to things like lung, throat or mouth cancer, but air pollution is different. Mainly in that, you can't quit breathing!
The goal with this announcement, as stated by IARC Director Christopher Wild is
"There are effective ways to reduce air pollution and, given the scale of the exposure affecting people worldwide, this report should send a strong signal to the international community to take action without further delay."
Sadly, to date, economic interests have largely trumped measures that could curb or reduce pollutants in areas where people are most effected.
To read the
official WHO press release
or to download the
full IARC publication
.
Author:
K. Gilmore