Air Pollution
Last week, we took a little time off from posting. As you may have noticed, Miele is completely renaming their entire line of HEPA vacuum cleaners, and it's been created a lot of new work for us. But it's Tuesday, and we're back. I wanted to start with a roundup of some of the recent stories touching on the world of asthma, allergies, and environmental control.
Reaching back the furthest is the announcement earlier this month that there was a proposed class action lawsuit filed against Lumber Liquidators. While traditional home improvement is necessarily something you'll see us writing about, this story was of particular note.
For many with severe allergies or asthma, a recommendation your allergist or physician will often recommend is to replace your carpet with smooth flooring. This can be anything from linoleum or hardwoods, to tile or laminate. None of these will trap and retain allergens and irritants like carpet does. This story broke on
60 Minutes
, and focused on laminate flooring and levels of formaldehyde in the product. As we've often mentioned, formaldehyde is common but powerful volatile organic compound (VOC) linked to a wide variety of conditions. Formaldehyde found in glues, adhesives, new furniture, and carpet can often aggravate respiratory conditions like allergies or asthma and severely impact those with chemical sensitivities. More generally, formaldehyde is a known carcinogen, and the result of long term exposure to any carcinogen is almost always the same - cancer.
At this point, there is plenty to be said on both sides. Some within the flooring industry attack the test or testing methods, which is performed by the California Air Resource Board (CARB), the same folks who test home air purifiers to ensure they do not produce ozone. Others have lambasted the company, Lumber Liquidators, as well as the manufacturers in China. While blame and claims fly, and a court battle is likely to drag on for years, there are a couple things to take from this story.
First, while all laminate does contain some level of this VOC, most have minimal levels that are within limits set by the CARB. CARB has some of the most rigorous testing in the world, with regard to emissions, ozone, and other potential indoor pollutants, and while some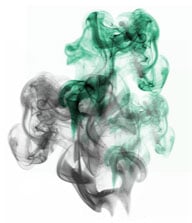 may take issue with how this particular test is performed, it's worth noting that the same testing of products sold by other home improvement stores revealed no issues with elevated levels of formaldehyde. Think of this like paint. Most interior paints contain some level of VOCs, but there are some that have lower levels than others.
Second, remember the source. While products of all types, made in a variety of countries, can and do have problems (think of the string of auto recalls in the last several years), in this instance it was only laminate made in China that so dismally failed CARB tests.
I'm not saying every product that comes out of China is bad or dangerous, but by this point, we should have had enough reason to be somewhat leery (drywall in 2001, toxic pet treats in 2007, melamine in milk in 2008, heavy metals found in toys' paint in 2011). Do a little extra research. The internet has a wealth of information, and in a short amount of time you can often double check a company's claim about its product. I'd also advise you to consider the source of your information. "Jimbo's Awesome Blog" might not necessarily be as credible as a piece found on a major news site or National Institute of Health page.
The second story I wanted to mention was likely missed by many, but it involves the drug Breo® Ellipta® by GlaxoKlineSmith. Commonly used to treat those with COPD, there has been scrutiny on the drug over its potential use by adolescents and children or for any condition other than COPD (which is comprised of emphysema and chronic bronchitis).

An FDA advisory panel overwhelmingly voted against the use of Breo® Ellipta® in children 12-17. For now, the drug will remain a COPD drug and NOT an asthma medication.
This isn't the first time an issue like this has arisen. Breo® is a two part drug which contains a
corticosteroid
as well as a long-acting beta-agonist (LABA). LABAs have and continue to be scrutinized for their links to increased risk of death in those who have asthma and use this class of medication. A quick glance at the
official Breo® website
should give you a pretty clear indicator of this as the warning that this drug is NOT to be used for asthma appears repeatedly on their site.
Lastly, today was not the day to be a Parisian resident with an even numbered license plate, particularly a joyride was on the daily to-do list. As has happened in Paris before, extremely high levels of air pollution has made the city the smoggiest on the planet, if only briefly dethroning Beijing and/or New Delhi. While a view of the skyline may appear rather miserable today, it likely won't last long.
As a final note, April is almost here, and in addition to the dogwoods being in full bloom this weekend, our most dreaded spring allergens are beginning to emerge from their winter slumber.
Nicer weather shepherding in weeks of sneezing, congestion, and sinus pressure. Thanks nature!
To see the entire
60 Minutes piece about flooring
.
Author:
KevvyG