For the last week we at AchooAllergy have been reworking our SEBO vacuum cleaner section. Now seems like as good a time as any to reintroduce you to the incredibly versatile SEBO Felix uprights.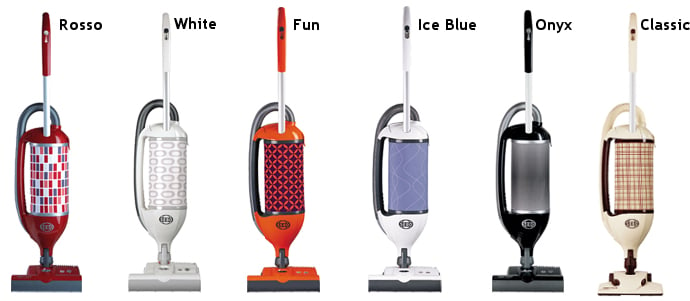 There are three different types of SEBO Felix uprights, but all share a core set of features. Of interest to most people visiting our site, one key feature they all share is high quality filtration. Each uses a 3-ply dust bag that seals up for hygienic disposal. This dust bag traps all of your visible particles and some of the microparticles found in indoor air. A motor filter then traps more of the fine particles that the bag cannot, and before the air leaves the vacuum back into your room, it passes through an electrostatic S-Class filter.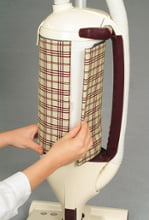 This last filter has a slight static charge, similar to what you see sometimes with socks in the dryer, and this is what enhances the microfilter, helping it to filter out 99.9% of all particles 0.3 microns and larger. Unlike traditional HEPA filters in vacuums, the S-Class found in the Felix is a full 250 square inches filter media. That's almost two square feet of filter media in one vacuum cleaner filter. This type of filtration is important for anyone dealing with allergies, asthma or worse, as it removes the fine particles that can trigger reactions, including things like the dust mite allergen, pet dander, and pollen.
The next feature all Felix vacuums share is the 1300 watt motor. This powerful motor provides more than enough suction to clean all types of carpet as well as smooth flooring. Even more, the motor is built to give you a good twelve to fifteen years or consistent, reliable service. In addition to a powerful motor, each Felix has a durable ABS shell, made to withstand the rigors of years of daily use.
The last primary feature they all share is versatility. Their design will remind you somewhat of a canister, and it is this configuration that allows the Felix upright to double as a handheld vacuum cleaner. Remove the floor tool and lower the height-adjustable handle, and you can hold the Felix from the side while using the hose and wand to clean drapes, high overhead areas or dust. Unlike most handhelds, you never worry about a battery dying after 10-15 minutes of use.
Where the SEBO models begin to separate themselves is in what types of flooring they are designed to clean. The SEBO Felix 4 Kombi vacuum is the most cost efficient in the line, and is designed specifically for homes with mostly smooth floors with small areas of low pile carpet. The included Kombi floor tool has retractable bristles that when out dislodge debris. When the bristles are retracted, the Kombi uses two felt strips and power suction to clean low pile carpet.
The next step up from this is the SEBO Felix 1 Premium vacuum. Instead of the Kombi combination floor tool, you get two floor tools. The premium parquet brush is specifically designed for smooth floors, with low-cut bristles and a slim design that glides across tile, hardwoods and other hard flooring surfaces. The Felix 1 also comes with the ET-1 power head. This 12′ wide carpet cleaning tool has an independently driven brush roll and gives you the option to turn the brush roll off and use straight suction to quickly clean small areas of smooth flooring. The ET-1 also makes it easy to remove entangled pet hair or carpet fiber by giving you quick access to the brush roll for simple cleaning or replacement if the bristles are worn.
If you need a little more power or want a larger cleaning path, the SEBO Felix 2 Premium vacuum might be your choice. Like the Felix 1, it comes with the premium parquet tool, but instead of the ET-1, the Felix 2 features the larger, more powerful ET-2 power head. With a 15′ wide cleaning path and more powerful motor, the ET-2 is the best SEBO has to offer for cleaning large areas of carpet. Like the ET-1 this carpet brush also has easy access to the brush roll as well as brush roll control and four height adjustments.
As a final note, one of the very first things most people will notice about the Felix vacuum cleaners is the style. Uniquely shaped and designed, Felix vacs come in your choice of colors/patterns. So when you get tired of replacing your boring, uninspired upright every two to three years and are looking for something more durable, effective and fun, a SEBO Felix upright is a good place to start.
_Author: Kevin Gilmore