Spring Allergies Readiness Checklist
March ushers in the official beginning of spring, and while many of us can hardly wait for the thaw and the whispers of warmth the changing season brings, allergy sufferers must also brace themselves for seasonal allergies.
Stock up on the following items now and get ready to greet the joys of spring - without allergy symptoms:
are a powerful line of defense against springtime allergies. If you're new to allergen avoidance through environmental control and don't yet have an air purifier, now is the time to invest in one. HEPA air purifiers create a zone of pure air by trapping 99.97% of airborne allergens. This action drastically improves your indoor air quality and helps you and your family breathe much, much better.During springtime, pollen makes its way indoors in many ways like through open windows and doors and through being tracked in by shoes, pets, and even on your own clothes! HEPA-filter equipped air purifiers filter pollen and other allergens like dust mites and mold spores out of your indoor air, keeping the offending particles from triggering allergy symptoms. Don't know how to begin making a choice about which air purifier is right for you? Check out the Top Five Air Cleaners for Allergies or our Air Purifier Buying Guide to guide you through your options.

For those who already know the tremendous relief brought about by air purifiers, make sure your filters are properly maintained and replaced. Check pre-filters, and when appropriate depending on your type of unit, vacuum them or replace them. Indoor air quality is worse during wintertime, so even if it hasn't been three months since your last filter change, be sure to check for buildup. When spring allergies hit, you want to be sure your air purifier is running at its best. Purchase air purifier replacement filters and sign up for our Clean Air Club to receive reminders about your filters - and be in tip-top shape for spring!

Open windows without letting in pollen by using SafeGuard Window Filters to let in fresh air, not allergens. Don't miss out on spring's delicious fresh air, but don't suffer needlessly. These window filters adjust to fit easily into a variety of windows. And as an added bonus, they also filter out rain and wind for when those April showers come unexpectedly.
Be prepared for allergy-free gardening and cleaning with an allergy mask to protect you from inhaling pollen, dust, and other allergens. Our Silk Comfort Mask is a customer favorite due to its superior comfort and sleek construction. The Organic Cotton Mask is also an excellent choice. Made without dyes or bleach, this mask is safe for even the most sensitive individuals. Both the Silk Comfort Mask and the Organic Cotton Mask are hand-washable, allowing you to use them to keep your activities allergy-free for years to come. The Dust and Pollen Mask by 3M is also an inexpensive choice, and at $1.99, you don't have to worry about losing it. Have enough on-hand to protect the whole family from allergens.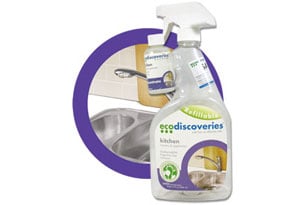 By being prepared, you can help to ensure that you and your family will enjoy all that spring has to offer without suffering from allergens that spring weather brings with it.
Measure
Measure