The SEBO vacuum is well known amongst cleaning professionals for its design, durability, reliability, and premium air filtration. Beyond this group of people, many do not know a great deal about this brand. Below are some frequently asked questions about SEBO vacuums to help give a better idea of what sets this brand apart.
What is special about the design of SEBO vacuum cleaners?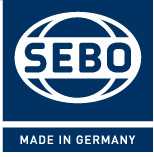 Reliability is standard with SEBO vacuum cleaners. The German-engineered, sealed-system vacuums pass the most rigorous test: they meet the demands of cleaning professionals worldwide. SEBO is the world's leading manufacturer of commercial upright vacuum cleaners. The first SEBO vacuum, which debuted in 1978, took the commercial cleaning world by storm with its integrated hose, clutch-protected brush roller, and by-pass motor. Safety measures protect SEBO motors from overheating, and many models also feature reinforced toothed belts that will not slip or stretch. The engineers at SEBO developed these features to create lasting quality and high performance, even in the most demanding commercial cleaning scenarios. Now you can harness this professional cleaning power in your own home.
Why are SEBO vacuum cleaners ideal for allergy and asthma sufferers?
A SEBO vacuum is completely sealed so that no air leaks out; this means that all allergens remain trapped within the sealed system. All SEBO vacuum cleaners feature a three-stage filtration system. First, a three-layer dust bag captures most of the allergens. Then a hospital-grade microfilter captures the remaining particles and protects the motor from debris. Finally, an exhaust filter cleans the air that the vacuum emits. All SEBO vacuum cleaners have certified S-Class filtration ratings, and optional certified HEPA upgrade kits are available for vacuums in the X, K, and C series.
What is the difference between S-Class filtration and HEPA filtration?
Both S-Class filtration and HEPA filtration systems are ideal for allergy and asthma sufferers. The difference between S-Class filtration and HEPA filtration is very slight, and it boils down to the hundredth decimal place. In fact, many people use the terms "S-Class" and "HEPA" interchangeably.
S-Class filtration, by definition, captures 99.9% of all particles down to 0.3 microns, while HEPA filtration captures 99.97% of all particles down to 0.3 microns.
For particles that are 1 micron or larger (including dust mite allergen, pollens, mold spores, and animal dander), the SEBO S-Class filtration rate is 100%. British Allergy Foundation tests show that SEBO vacuums do not emit a detectable level of dust mite allergen. This type of filtration makes SEBO vacuum cleaners ideal for allergy and asthma sufferers alike.
What comes with the optional certified HEPA service kit?
The HEPA service kit comes with eight Ultra bags, one HEPA filter, and one exhaust filter. The Ultra bags are thicker than standard SEBO bags; they contain four layers of filtration instead of three.

The optional HEPA service kit is available for the following models:
What is the difference between a turbohead and a powerhead?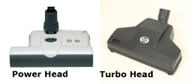 A turbohead is air-driven, while a powerhead is driven by electricity. Turbohead attachments are ideal for rugs, and low to medium pile carpet. Powerheads provide more aggressive cleaning ability and are your best option for fully carpeted homes or homes with dense, high pile carpet.
What is the most popular SEBO vacuum cleaner?
The SEBO Automatic X series vacuums - the Automatic X4, and Automatic X5 - are the most popular among our allergic customers, but the SEBO Felix comes in at a close second.
The SEBO Felix vacuum has received the most press recently. Wired TEST magazine chose the Felix as an Editor's Pick for the Best Gadgets & Gizmos on the Planet in 2007, saying, "At 15.4 pounds, this sweeper was the lightest tested and the overall best. The kicker: Felix's soft hum won't freak out jumpy pets."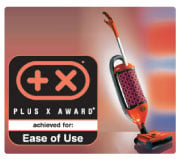 The Felix won a Plus X Ease of Use award in 2006, and in 2005, it was selected as one of Time magazine's Best Products of the Year. In the same year, Consumer Digest chose the SEBO Felix as the Best Buy for Premium Upright Vacuums, saying, "This German-made upright is versatile and quiet. Thanks to its telescoping ergonomic handle, svelte body, 180-degree swivel joint between the trunk and motorized carpet nozzle, and the nozzle's low profile, this vac is also lean and agile enough to reach out-of-the-way spots (especially under the furniture). It easily becomes a lightweight (9.9. lbs.) but powerful hand vac. A variable power control adjusts suction. It also has a cog-style belt that should last the life of the unit and an extra-long, easy-store cord. It has a darn good warranty, too, by industry standards."
How does the SEBO Duo Carpet Cleaning System work, and why is it recommended for allergy sufferers?
The SEBO Duo Carpet Cleaning System comes with Duo-P Cleaning Powder and a Duo Brush Machine. The Duo-P Cleaning Powder is made up of tiny granules moistened with detergent. When worked into the carpet with the Duo Brush Machine, the Duo-P Cleaning Powder cleans each carpet fiber, lifting stains and soil from deep within the carpet.
The SEBO Duo Carpet Cleaning System is the preferred deep carpet cleaning method for allergy sufferers because wet extraction methods leave the carpet fibers damp - the perfect habitat for mold and dust mites. Wet carpet cleaning can also damage or shrink the carpet and leave behind a sticky residue. And you have to move your furniture! You can avoid all those problems by using the SEBO Duo Carpet Cleaning System.
As a bonus, the Duo-P Cleaning Power also has a built-in fiber protector to guard against future damage from soiling and staining.
While it is not essential to use the Duo-P Cleaning Powder with the Duo Brush Machine or a SEBO vacuum cleaner, for the absolute best results, it is highly recommended.
Did we forget anything?
If you still have any questions or unsure if a SEBO vacuum cleaner is right for you, give us a call at 1-800-339-7123 to speak with one of our vacuum cleaner specialists.