Top Five Portable Air Purifiers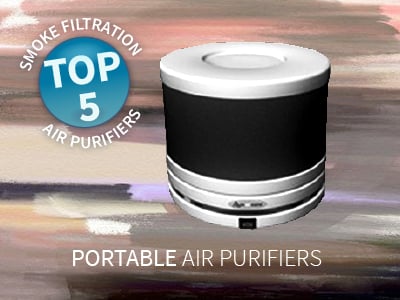 For some spaces using a full-size air purifier is overkill at best and simply not physically possible at worst. Whether it's a dorm room, small office, hotel room, or your car, compact and portable air purifiers can be a handy way to reduce allergens no matter where you are.
Ideally, a compact air purifier is relatively inexpensive, lightweight and compact but still provides filtration of a variety of airborne pollutants, whether particle, like pollen and dander, or chemical, like VOCs and smoke. This doesn't mean you should be stuck using an ineffective ionizer unit, which is common amongst portables. Compare our top compact air purifiers to find the best portable HEPA model to meet your needs.