Electrolux vacuum cleaners offer the perfect solution for asthma and allergy sufferers alike. With HEPA filtration, ease of use and quiet operation, the Electrolux line of canister and upright vacuum cleaners provide cleaning solutions for nearly any household. Bags and HEPA filters are easy to change and affordable. Each model comes with an assortment of attachments and an array of features to make cleaning your home a breeze. And, each unit is backed by a nearly century of innovation and a company that has been a leader in the vacuum and home cleaning industry.
Filter Results
Category

Price

Vacuum Style

Filter Type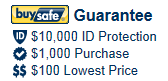 More Information On Electrolux Vacuum Cleaners
How to Select Your Electrolux Vacuum Cleaner
The first thing you need to do is simply take a look at the flooring type that dominates your home. With mostly smooth flooring, the best choice is likely going to be a canister vacuum, while an upright will be best suited for homes or apartments that have a great deal of carpet. Next you will want to consider your budget. Most Electrolux vacuums tend to be more affordable than their Dyson or Miele counterparts, yet all (except the ErgoRapido) offer HEPA filtration, a sealed system, and a 5 year warranty.

For those with allergies or asthma, a bagged vacuum cleaner is often a better choice since the S-Bags that Electrolux vacuum cleaners use, seal as you remove them. This traps the allergens and is a more hygienic way to dispose of the debris and soil your Electrolux has collected. Here are a few unique features to consider that may help narrow down your selection.

The Electrolux UltraSilencer EL7063A canister vacuum is the most versatile canister in the current line. In addition to the features listed above, it comes standard with two floor tools, including an electrically driven powerhead, in fact, the best powerhead that Electrolux offers with a canister vacuum, as well as full fingertip controls. It is also the quietest vacuum in the line, which can be a key feature for many people.

If efficiency and sustainability are things you look for in a home appliance, then you may want to consider the Electrolux JetMaxx vacuum cleaner. The JetMaxx showcases Electrolux's commitment producing more sustainable products. From 100% recycled packaging to using 55% recycled plastics to make the canister itself, each JetMaxx takes less energy to produce and is one of only a very few mainstream appliances that are made from more than half recycled materials. And in terms of cleaning, there are two floor tools that make it a good across all types of smooth and carpeted flooring.

The Electrolux EL4103A Ergospace is an excellent fit for homes with a split of smooth flooring and low to medium pile carpet. As one of the lightest and most compact canisters available, the Ergospace uses a Flexible Bumper Cord Wrap that allows you to wind the hose up and store it neatly on stop of the canister. This Electrolux canister vacuum is also a good choice for those who need a more economical way to reduce allergens and keep their home clean.

For homes with a great deal of carpet, the new Electrolux Precision Brushroll Clean upright is your best bet. While it works fine of smooth floors, it excels on carpet. The cyclonic design creates powerful, consistent suction, while the patented Brushroll Clean technology allows you to remove tangled up hair or fiber from the brushroll with just the push of a button. This upright also saves you money by using a washable HEPA filter, and because it's bagless, you'll never spend a dime on a dust bag.

The last model is the ErgoRapido. This super-lightweight, dual use stick vac is a wonderful addition to any home. Not only does it act as a quick and easy way to clean up flooring, but with a 20 minute run time, the ErgoRapido also doubles as a handheld vac, ideal for cleaning up quick and simple everyday messes.
---
Electrolux HEPA Filtration & MicroSeal System
When it comes to vacuum cleaners for allergen elimination, HEPA filtration is the key. For the very best in filtration efficiency, each Electrolux canister and upright vacuum cleaner comes standard with MicroSeal HEPA filtration.

The MicroSeal system keeps air that is being filtered and cleaned as you vacuum separate from dirty air. It streamlines the airflow through the vacuum cleaner creating a clear path for air to flow through the bag and HEPA filter before it exits the vacuum. This system works to ensure that the vacuum is a more efficient cleaning machine, cleaning both the air you breathe while you vacuum your floors.

Allergy sufferers should also be concerned about the method of dust collection. The Electrolux S-Bag Clinic bag is ideal for those with allergies and asthma, as it traps 99.5% of allergens and bacteria through a high-tech, three-layer filtration system. Electrolux vacuum bags also have dust tabs that seal the dust inside.
---
Electrolux History & Company Information
One day in Vienna in 1908, a young man by the name of Axel Wenner-Gren was walking down the sidewalk when something caught his eye; it was a vacuum cleaner in a shop window. At that moment, he realized that every household should have a vacuum cleaner and he built a very lucrative career based on that realization. Wenner-Gren became the top salesman of Lux vacuum cleaners in Sweden, but he noticed a problem with the vacuum cleaners: they were too heavy and cumbersome for customers.

Wenner-Gren amassed his fortune by giving customers exactly what they wanted. He designed a smaller, more portable version of the Lux vacuum and started his own company. He soon gained control of Elektromekaniska AB, the company that manufactured the motors for the vacuum cleaners, and he later gained control of Lux as well. In 1919, Lux and Elektromekaniska AB combined to form Electrolux, with Wenner-Gren as the director.

Ten years later, due to innovative marketing and a bold approach to new technology, Electrolux had offices all over the world. The company invested in the development of other emerging technologies, and now they sell over 55 million products each year in 150 countries under brand names like Electrolux, AEG, Frigidaire, and Eureka. The company has over 77,000 employees worldwide. Today, Electrolux continues to give customers exactly what they want.
---
Discontinued Electrolux Vacuum Cleaners
Electrolux EL6988E Vacuum Cleaner
Electrolux Nimble Upright Vacuum Cleaner
Electrolux EL4101A Ergospace Canister Vacuum
Electrolux EL8502 Versatility Upright Vacuum