Swiss designed and engineered, IQAir Purifiers feature a HyperHEPA filter that is so efficient, it's used in hospitals and laboratories worldwide. With quality components and user-friendly features, an IQAir air purifier can filter particles as small as 0.003 microns with guaranteed minimum efficiency of 99.5%. As one of the most trusted brands in the industry, IQAir HEPA air purifiers, such as the IQAir Healthpro Plus, have won numerous awards and accolades for quality, efficiency and value. IQAir replacement filters and IQAir air purifiers are available in a range of styles and features to best meet your air cleaning needs. Browse IQAir filters and air purifiers below.
Call or Chat Now with our Product Experts for Special Offers and Volume Pricing!
Filter Results
Category

Air Purifier Housing

Filter Type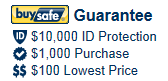 More Information On IQAir Air Purifiers & Filters
About IQAir Purifiers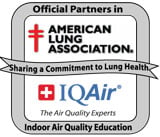 IQAir air purifiers offer some of the best filtration and features available today. Widely recognized as the leader in air cleaning, IQ Air purifiers have been a mainstay in hospitals and clean rooms, featured on popular television programs, and supplied to our Olympic athletes.
Recently, IQAir finished upgrading all of its residential and commercial air purifier models with New Edition features. Any New Edition IQAir air purifier now has an upgraded fan and filter to increase filter life by up to 38%, reduce noise by 32% and delivery 25% more clean air. By increasing the filtration and fan efficiency as well as increasing the amount of filter media in each filter, the IQ Air New Edition air purifier can save you as much as $68 annually in filter costs, when compared to the older version. For more information on the New Edition air purifiers.
IQAir offers several models that all focus on different areas of air filtration, with the most widely recognized being the IQAir HealthPro. The HealthPro offers IQAir's HyperHEPA filter to provide cleanroom-like filtration of particles like pollen, dander, mold spore, dust, and even ultra fine particles that traditional HEPA filters allow to pass through.
Identical except in size, the HealthPro Compact is a smaller, lighter version of the standard HealthPro. The components and filtration are the same as the standard unit, but the Compact is shorter and cannot fit a V5 filter.
Of this line, the IQAir HealthPro Plus is the most popular IQAir air purifier. In addition to the HyperHEPA particle filtration, the V5 Cell filter is a 2 stage, gas phase filter ideally suited for removing odors, gases and chemicals from the air in your home. Consistently rated a Consumer Digest Best Buy, the HealthPro Plus offers the broadest filtration range which makes it a perfect fit for most allergy and asthma sufferers.
For MCS sufferers and those concerned with smoke and odor filtration, the IQAir Multi Gas GC is an ideal air purifier. Specially blended carbon filters and oxidizes fragrances, tobacco smoke, odors, VOCs, and chemical vapors, while an H11 HEPA pre-filter traps dander, pollen, dust, and other particle allergens. The MultiGas GC is the first product to receive our "Best in Class" award in the MCS Air Purifier category. Of all the air purifiers we offer, the MultiGas is by far the best in filtering the very broad range of irritants that effect MCS sufferers and sensitive people.
If you have a serious problem with smoke, odors, VOCs, or other chemical fumes, an IQAir GCX series air purifier may be right for you. These air purifiers feature 10-30 lbs. of specialized activated carbon. These commercial grade air purifiers include the IQAir AM (ammonia/ammonia based compounds), Chemisorber (hydrogen sulfide, ethylene, and sulfur dioxide), VOC (benzene, toulene, & chlorine), and the MultiGas air purifiers (broad range of gas and chemical pollutants).
IQAir also offers air cleaners for commercial applications. The IQAir Dental Pro air purifier is specifically designed for dental offices, which are known for high levels of disinfectants, mercury, and microorganisms. The IQAir Cleanroom H13 air purifier is designed for hospitals, infection control units, labs, and cleanrooms. It features the highest air delivery rate, the largest HyperHEPA filter, and longest filter life of any IQAir air purifier.
---
IQ Air Purifier Operation and Features
Advanced controls make the IQAir purifier easy to operate and maintain. Instead of a pre-set timer based filter change indicator, the IQAir intelligent filter life monitor takes into account actual use and speed settings to get the most out of IQAir filters. Six speed settings are standard on all IQAir models as is an easy-to-use remote and fully programmable, LCD control panel. Additionally, we offer several IQ Air purifier attachments for special needs and situations.
The IQAir air purifier is built to last for a lifetime. It's manufactured from fully cured, high-grade injection molded ABS that won't off-gas. Each compartment forms a knife edge seal between it and the next module to create a sealed system, free of air leakage. Each IQAir air purifier comes with its own IQAir Certificate of Performance, and depending on the model, all IQ Air systems come with a 2 to 5 year warranty.