Allergist Interview: Dr. Daniel Griffith on Knowing Your Patient Rights
This month we bring you an interview with Dr. Daniel Griffith of the Brandon Allergy Clinic. Dr. Griffith is board certified in Internal Medicine and in Allergy and Immunology. He runs a solo practice in Brandon, Florida.
Please tell me a little bit about yourself and your history as an allergist.
"I studied internal medicine at Marshall University School of Medicine in West Virginia and then completed my residency at the University of South Florida College of Medicine. I practice on my own."
How big is your practice? Is there a particular type of allergy or treatment your practice specializes in?
"It's just me in my practice. For me personally, I saw it would be unethical to work with other doctors. I interviewed several, but foresaw the possibility of my practice becoming corrupt and money-driven. It's better for me not to have anyone else telling me how to do something."
"To pass the board exams, allergists are trained in all aspects of allergy treatment. We treat all ages, both pediatric patients and adult internal medicine patients, so we must be adept at treating both. We treat asthma, chronic sinusitis, and all other allergy and asthma-related conditions."
What do you love about your job?
"I love the autonomy I maintain by keeping my own practice. A lot of my patients are older individuals who have been abused by the health care system. I enjoy helping them not only feel better, but also learn their rights and enable them to experience the personal relationship they can have with their doctors. My patients are like my family, and I appreciate them all. I don't see that many different patients, but I know all of them personally."
If you could suggest one thing for your patients what would it be?
"In the climate of today's deplorable health care system, patients must know their rights. They should feel free to call their insurance provider with any and all questions. The phone number is on the back of their insurance cards. I also encourage patients to work with their doctors to try to change the health care system. Doctors and patients are in the same boat of getting 'ripped off' by insurance companies. So much money is wasted and the doctors and patients are the ones making up the slack. Become educated and do what you can to make a difference."
What is your favorite allergy relief product?
"Of course the type of product I would recommend depends on what kind of allergies any given patient has. Nasal steroids and decongestants are excellent for those with sinus problems, for example, but these cannot be given to children. For childhood asthma, I always perform breathing tests and prescribe inhalers."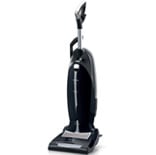 "In terms of allergy relief products, I usually give my patients a list of things to try according to the results of their allergy tests. Things like dust mite covers, frequent and thorough vacuuming with a HEPA vacuum cleaner, and washing bedding often in hot water are things I recommend to all my allergic patients. The bedroom is the most important room to tackle when it comes to allergen avoidance."
Where do you see allergy treatment going in the near future? In the distant future?
"It's impossible to answer this question without considering the medical system at large, which in my opinion is collapsing. Money is being thrown away. I wish that doctors would take over healthcare state by state. If doctors could take over healthcare companies, overhead would be cut by 55 percent. Currently, half of EMRs are going out of business; they are being forced to become employees of government socialized medicine. This is bad news for doctors, and most importantly, bad news for patients. Something has to be done."