"Miele" actually means "honey" in Italian, but the company got its name from founder Carl Miele. Miele founded his company in Gutersloh, Germany in 1899, and it's still a family-owned business. They produced their first vacuum cleaner, the Melior, in 1927.
Miele is the only premium brand in the household appliance industry represented on all five continents. They manufacture not only vacuum cleaners, but also dishwashers, laundry systems, and cooking products. Miele has over 15,000 employees with over 10,000 in Germany.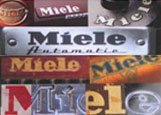 Horst Schubel, Managing Director at Miele, says, "The Miele strategy for the next decade can be summarized in three words: Sustainable growth worldwide." In meeting this goal, Miele is highly selective when it comes to granting dealerships, and they place great value on dealership training so that dealers may provide customers with expert advice.
As a company, Miele also emphasizes environmental responsibility. The leading principle of the Miele company philosophy states:
"Our aim is to manufacture and market durable products to the highest quality standards, using economical and ecologically compatible processes which not only demonstrate a high level of performance, efficiency and safety, but also place the least possible burden on the environment." To this end, Miele manufactures products that are not only durable but conserve energy as well.
In 2007, Germany's leading market research institute awarded Miele with the "Best Company" prize for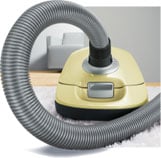 being the most successful company in Germany. To give you an idea of just how successful Miele is, Google came in second, and Porsche came in third.
"Our customers value the feeling of complete confidence in high-quality Miele appliances, and that they always work to perfection. Simple peace of mind," says Miele Managing Director & Co-Proprietor Dr. Reinhard Zinkann. So while Miele is selective in who it chooses to represent their brand and strives to produce eco-friendly products, the ultimate goal of Miele is producing quality products.
The secret behind the Miele's success lies in their motto: Immer besser - which is German for "Forever better."
Miele vacuum cleaners not only offer every state-of-the-art feature for the allergic household, but they are also built to last for 20 years. When you invest in a Miele vacuum cleaner, you can rest assured that you're investing in lasting quality.
Shop all Miele vacuum cleaners.