No, you don't have to start spring cleaning quite yet, but with the vernal equinox just around the corner on March 20, it's not a bad idea to start gearing up for the yearly ritual. Spring cleaning is especially important for allergy sufferers because it's so crucial to make sure that seldom-cleaned areas are free of dust and other allergens.
Traditional cleaning supplies and methods often spell trouble for allergy sufferers because they either stir up dust and other allergens, or the supplies themselves leave behind fumes and residues that trigger allergic reactions. This year, before the scrubbing and mopping and washing rite of passage into spring begins, consider amassing cleaning tools and products that will leave your home sparkling - without wrecking havoc on your allergies.
Following is a list of spring cleaning essentials for allergy sufferers:
Commit to clean indoor air by using all-natural cleaning products likeBegley's Best Natural Cleaning Products or EcoDiscoveries Natural Cleaning Products. These allergy-safe cleaners will ensure not only a clean house, but a healthy house as well.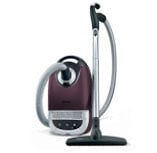 Rid carpets, flooring, upholstery, curtains AND the air of harmful allergens with a HEPA filter-equipped vacuum cleaner. Mielesoffer the best of the best with their German-constructed motors, and Dysons feature bagless systems that never lose suction.Make sure your furnace filters have been changed at the proper intervals. Remember that some indoor air conditions such as the presence of pets, a smoker in the house, or heavy pollen concentrations necessitate more frequent changes.


Get ready to swipe up pet fur with the Gonzo Pet Hair Lifter. Truly a revolutionary yet simple product, the Pet Hair Lifter allows you to collect pet fur without having to plug in a vacuum. In fact, the sponge probably eliminates visible hairs more thoroughly than most vacuums because it literally lifts them from upholstered surfaces, carpets, or other surfaces. (Don't forget to vacuum those areas as well to remove microscopic pet dander.)
Don't stir dust into the air with feather dusters or regular rags. And don't contaminate your indoor air with dusting sprays. Instead, gather dust with a special electrostatic dust cloth that captures dust without creating other allergy inducing situations.
Replace chemical-laced and allergy-producing home fragrance products with odor eliminators that capture odors rather than masking them. Try the AllerAir Tub O' Carbon Odor Buster, the Pet Crystal, or the Pet Odor Eliminator for natural and safe odor control.
Use dust-mite-killing laundry detergents for washing your curtains and other rarely washed linens. Allersearch Allergen Wash and Anti-Allergen Solution Laundry Detergent both work in any water temperature and are dye and fragrance free. De-Mite Laundry Additive allows you to add dust-mite-eliminating power to your favorite detergent.
Kill dust mites in carpeting and upholstery by using dust mite control powders such as Allersearch X-Mite or the Ecology Works DustMite and Flea Control, which render dust mite allergen ineffective.
Trade in the mop and floor cleaner, most of which contains harmful chemicals, for a steam mop, which uses steam to sterilize naturally.
Make life easier - and cleaner - with vacuum attachments to clean mini-blinds, ceiling fans, and hard-to-reach places.
Arm yourself with an allergy relief mask for when you simply can't avoid coming into contact with allergens as you clean.
Once you collect these allergy-friendly cleaning products and tools you'll be ready to embark on a thorough spring cleaning adventure that will help protect against allergy attacks throughout the year.