Reliable Enviromate VIVA E40 Steam Cleaner
Item #: RL0038A

OUT OF STOCK
Reliable Enviromate VIVA E40 Steam Cleaner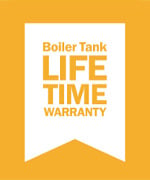 The Reliable EnviroMate VIVA steam cleaner is the perfect blend of affordability and steam cleaning versatility. The VIVA is the next step up from the GO E20 steam cleaner. The VIVA E40 has the CSS, or Continuous Steam System, that allows you to add water to the system at any time without having to wait for the boiler to reheat before you continue cleaning.
With the Reliable VIVA, you also receive a bonus package of 7 steam cleaner attachments, and as an added bonus, Reliable recently began adding the the EMC2 system at no additional cost! This means more cleaning and sanitizing without the buildup up mineral scale and a longer life from your E40 Steam Cleaner.
The Reliable VIVA E40 is the perfect dry vapor steam cleaner for your household needs. Dry vapor steam cleaning can deep clean and sanitize your home safely and effectively. Vapor steam is effective for killing dust mites, bacteria, and mildew. It is ideal for cleaning applications in any room in the house, but it is very effective in kitchens and bathrooms. For people with chemical sensitivities, vapor steam cleaning is a great way to keep the house clean without using harmful chemicals. You can use this steam cleaner on bird cages, aquariums, pet areas, upholstery, drapery, and bedding.
---
Features
EMC

2

System
Fast, 4 minute heat up time
Detachable 9.6 ft. steam hose
Stainless Steel Tank
Dual Heating Elements
320° F boiler temperature
CSS - Continuous Steam System
14 piece Deluxe Accessory Kit
Bonus 7 piece cleaning kit at no extra cost
5 Bar Pressure
Adjustable Steam Volume on body
Pressure Gauge
Water Reservoir indicator light
Ergonomic Steam Handle with Safety Switch
Flexible Hose with gun handle
5 Year Warranty on ABS Shell; Limited Lifetime Boiler Warranty
---
EnviroMate VIVA E40 Steam Cleaner - Attachments
Flexible hose with handle
Swivel joint for brushes
Rectangular brush
Cover for Rectangular brush
Extension wand - 2 pieces
Squeegee
Triangular brush
Black curved steam nozzle
Cotton cloths - 2
Water refill bottle
Nylon brush
Bronze small brush
Bonus Attachments
Extra Extension Wand
Gray Steam Nozzle
Small Stainless Steel Brush
2 - 30 mm Nylon Brushes
60 mm Nylon Brush (Black)
60 mm Nylon Brush (Red)
---

Reliable Viva E40 Steam Cleaner
As the midlevel model with CSS, the EnviroMate VIVA E40 is very similar in construction and style to the E20 with two notable differences. First, the VIVA E40 features CSS which means it has a cold water reservoir that, at any time, you can directly add water. This eliminates the reheating wait time since water is not added directly to the boiler. Secondly, the VIVA comes with a 7 piece bonus accessory kit which includes 5 additional brushes and an extra jet nozzle. This EnviroMate steam cleaner features the same consistent steam that is found throughout the line of Reliable steam vapor cleaners.
What I like about the Reliable Viva E40
As far as cleaning and sanitizing, there really is a lot of consistency between models. So the E40 delivers 5 bar pressure and steam temperatures well over 200° F. Maintaining a constant pressure and temperature is key to effective steam cleaning, and the VIVA allows you to clean and sanitize throughout the home without the use of chemical cleaners. As an alternative method of cleaning, steam cleaning is quickly gaining popularity in that it leaves no chemical residue or vapors, and the high temperature steam is actually more effective in eliminating germs that most conventional household cleaners. Instead of cleaning for appearances, you are actually deep cleaning to provide a healthier home for you and your family.
The patented EMC2 system used to be exclusive to only one Reliable steam cleaner, but now the E40 comes standard with this feature. Using a process by which minerals are crystallized into smaller components, the EMC2 system prevents hard mineral scale and sediment from building up in the tank, and unlike traditional water softening methods, EMC2 won't damage the stainless steel tank.
Overall, the construction of the Reliable VIVA is better than the introductory models. With better internal components and a true ABS body, these mid level steam cleaners are more durable and built to give you years of service. The accessories are a little more rugged and can take more of the abuse that comes with regular steam cleaning. All components are made and assembled in Italy. So unlike cheaper Asian imports, the boilers are better built; the body is more durable, and the internal electric components are of a better quality. And little things that you cannot see, like the trigger functionality, is enhanced. Instead of a mechanical trigger that works by physically opening a valve, Reliable models have electric triggers which are easier to depress and hold. All of these things, though largely unseen, make a big difference in performance and the longevity of a steam cleaner.
Continuous steam is a must for people who are more serious about a steam cleaning regimen. Having to refill a boiler then wait for the unit to reheat can really slow your cleaning routine, and for most of us, our time is important and not something we want to waste on cleaning.
With dual heating elements, the EnviroMate VIVA E40 cuts down on the heat up time when you begin. While not as fast as a "flash" heating system, the heat up time is one of the best among all Reliable steam cleaners and in line with some of the most respected steam cleaner brands on the market today.
The addition of the Lifetime Warranty on the boiler is a nice step up. Few comparable steam cleaners have this time of guarantee on the boiler, so while the "bumper to bumper" warranty is shorter, the boiler, which does most of the work, is covered.
What I do not like about the Reliable Viva E40
The steam volume control for this unit is on the body, so it lacks some of the convenience provided by other steam cleaners with the control right on the handle. For most this won't be a big issue, but control on the handle does make it easier when transitioning between surfaces that may require more or less steam.
The lack of a tool caddy or onboard tool storage is a problem with most steam cleaners. Additional accessories and a wide variety of attachments is great! Losing them or spending a lot of time searching for them... not so much.
With this model you do begin to move up a bit in price, but you are getting a better quality machine. And the additional 7 piece accessory kit is meant in part to help offset the additional cost.
In all, the Reliable VIVA E40 is a quality steam cleaner with an attractive price point. Durable and easy to use, the VIVA provides you with all of the standard features that have made Reliable steam cleaners some of the most popular models available today. With few drawbacks, the E40 is a great way to begin eliminating chemical cleaners from your home while providing a safer, more effective and healthier way to clean and sanitize.
---
Product Questions
No questions yet. Be the first to ask the question!
Reliable Enviromate VIVA E40 Steam Cleaner Specifications
| | |
| --- | --- |
| Model: | Viva E40 |
| Electrical: | 110V / 120V |
| Steam temperature at the tip: | 245° F |
| Water Capacity: | 2.6 Liters (boiler and reserve tank) |
| Wattage: | 1700 Watts - 2 elements |
| Operating Pressure: | 72.5 PSI - 5 bar |
| Boiler Temperature: | 320° F |
| Tank Construction: | Stainless steel |
| Weight: | 12.8 lbs. |
| Shipping Weight: | 25.3 lbs. |
| Dimensions: | 14" x 19" x 12" |
| Shipping Dimensions: | 15.75" x 20.8" x 17" |
| Country of Origin: | Italy |
| Electrical Approval: | ETL |
| Warranty: | 1 year limited; Lifetime Boiler Warranty |
---
Reliable Enviromate VIVA E40 Steam Cleaner Additional Resources
Reliable VIVA E40 Owner's Manual


Steam Cleaner Buying Guide
Steam Cleaners FAQ
New to Steam Cleaners?
Top Five Things to Consider When Buying a Steam Cleaner
Steam Cleaner Maintenance
---