Reliable BRIO 250CC Steam Cleaner
Item #: 850-5003

IN STOCK
Ships in 1-2 Business Days
Features
Free Shipping
Most Affordable Canister Steam Cleaner
245° Vapor Steam to Deep Clean & Sanitize
Highly Versatile Home Cleaner
OR
Reliable BRIO 250CC Steam Cleaner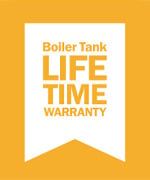 Small yet mighty! The Reliable EnviroMate BRIO steam cleaner is the latest addition to our line of Reliable Steam Cleaners for residential use. The compact and lightweight steam cleaner delivers a powerful steam punch at the knockout price that you have been searching for.
The BRIO comes complete with a range of multi-purpose accessories, a steam control switch, and a temperature pressure gauge. Great for sanitizing the whole home without the use of harsh chemicals--all you need is water! It is loaded with features and accessories to tackle every household cleaning application. Embrace the power of steam with Reliable quality at an even more affordable price!
The Reliable BRIO 250CC (formerly EB250) is the perfect dry vapor steam cleaner for your household needs. Dry vapor steam cleaning can deep clean and sanitize your home safely and effectively. Vapor steam is effective for killing dust mites, bacteria, and mildew. It is ideal for cleaning applications in any room in the house, but it is very effective in kitchens and bathrooms. For people with chemical sensitivities, vapor steam cleaning is a great way to keep the house clean without using harmful chemicals. You can use this lightweight steam cleaner on bird cages, aquariums, pet areas, upholstery, drapery, and bedding.
---
Features
21 piece accessory kit
Ergonomic handle stores onto body of the unit
Adjustable pressure control
Micro switch plus solenoid steam activation
Engineered for faster heat up time, usually 5 minutes
Steam hose length - 6.5 feet
Electrical cord length - 18.5 feet
Superior steam quality and delivery
Aluminum tank construction (double-walled)
Pressure gauge
Patented steam wand fits into unit for mobility
---



Reliable BRIO 250CC Steam Cleaner
Reliable has a tradition of producing quality steam cleaners in a range of styles and price points, and with the new Reliable Brio, they once again provide a quality machine at a very affordable price. This introductory steam cleaner provides the sanitizing power of steam in a compact, lightweight package. With our showroom model in hand, this is how the Brio fared in my home.
What I like about the Reliable BRIO 250CC Steam Cleaner
The Reliable Brio is one of the lightest canister-style steam cleaners you will find. At less than 12 lbs. it weighs almost half as much as other canister style steamer models, and even full with water, it trails easily behind you as you steam. Unlike lightweight steam mops, the Brio still affords you all the attachments and cleaning/sanitizing ability of a much more expensive steam cleaner.
After filling the model, I was surprised with the heat up time. While the Brio does use a boiler to generate the steam, the heating time was a few minutes less than other boiler style steam cleaners that I've tested. For use on my floors it was cleaned as models that cost twice as much. The heat and pressure loosened dirt and grime while unlocking pet odors that were trapped in my linoleum. The included accessories (21 pcs.) provide most of the major tools needed to clean throughout the home. For tile, stovetops, my oven, and bathroom, I had everything I needed to properly sanitize my home.
Price is a big positive for this model. At $299, the Reliable Brio 250CC is priced comparably to some very popular steam cleaners. As a first steam cleaner, the Brio provides all the basics to kill germs and remove allergens from your home without spending a small fortune to do so.
What I do not like about the Reliable BRIO 250CC Steam Cleaner
I have a couple drawbacks with this model, but as I like to say with less expensive products, if you know what you're getting ahead of time, you won't be disappointed. The single tank system is fine for most people, but the dual tank system allows for no downtime when refilling and reheating. The other side of this, though, is that the Brio heats up very quickly.
Unlike other Reliable's it lacks the triangular brush. For most people, this isn't a major concern. I just liked using that brush for certain tasks. Lastly, this model, is made in China. If you were comparing this to other Reliable steam cleaners, you might notice small differences in design and quality, but to me the biggest difference is the boiler. Instead of stainless, the Brio uses double walled aluminum. It's cheaper and lighter, but not quite as durable as steel.
The Reliable BRIO is really simple to use, lightweight, economical and effective. I wouldn't purchase the BRIO expecting the same performance as if I had spent over $1000 on the Reliable Tandem. However, it's a great intro model for those who want the healthy home and benefits of cleaning for your health, as opposed to appearances, but do not want to cough up the equivalent of a house payment to do so!
---
Product Questions
No questions yet. Be the first to ask the question!
Reliable BRIO 250CC Steam Cleaner Specifications
| | |
| --- | --- |
| Model: | BRIO 250CC |
| Electrical: | 110V / 120V |
| Steam temperature at the tip: | 210° F |
| Water Capacity: | 1.35 Liters (boiler) |
| Wattage: | 1400 Watts |
| Operating Pressure: | 58 PSI - 4 bar |
| Boiler Temperature: | 270° F |
| Tank Construction: | Double Walled Aluminum |
| Weight: | 11.6 lbs. |
| Shipping Weight: | 20 lbs. |
| Dimensions: | 17" x 7.5" x 13" |
| Shipping Dimensions: | 23" x 10" x 18" |
| Electrical Approval: | cULus |
| Warranty: | 1 year limited, 3 years on tank |
---
Reliable BRIO 250CC Steam Cleaner Additional Resources
Reliable BRIO 250CC Owner's Manual


Steam Cleaner Buying Guide
Steam Cleaners FAQ
New to Steam Cleaners?
Top Five Things to Consider When Buying a Steam Cleaner
Steam Cleaner Maintenance
---