Reliable Brio PRO 1000CC Steam Cleaner
Item #: REL0005A

OUT OF STOCK
Reliable Brio PRO 1000CC Steam Cleaner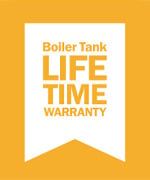 Do you need the power of an industrial steam cleaner in a compact package? The new Brio Pro 1000CC is a professional steam cleaning system with continuous water fill capabilities. As the only Reliable industrial steam cleaner, the 1000CC is specifically constructed to handle hours of cleaning with ease. Because of its increased boiler capacity and continuous steam system (CSS), with this steam cleaner, you can steam clean for very long stretches of time without stopping and starting.
From hospitals and schools to restaurants and hotels the Brio Pro beats the performance and price of comparable machines in the steam-cleaning category.Reliable Steam Cleaners are effective and environmentally friendly. Because steam deodorizes and sanitizes with heat and moisture, the only ingredient required for the Reliable Pro 1000CC is water. Commercial steam cleaning has never been safer, healthier, more cost effective, or environmentally friendly. This is the premium choice for professionals and the most discerning homeowners.
---
Features
10 minute heat up time
2.6 L (0.68 Gal) boiler tank
3.2 L (0.81 Gal) water reservoir tank
Steam tank temperature 320° F
Water Ready and Water Low indicator lights
1750W heating element
Higher body for efficient air-flow, reducing internal heat
CSS, Continuous Steam System technology
EMC2 - prevents sediment build up and scaling in the boiler
6 Bar pressure - 87 PSI
17 piece accessory kit
Electronic control panel
Adjustable steam pressure on the handle
Optional trolley system with direct water feed
Length of electrical cord - 15.4 feet
Length of steam hose - 9.6 feet
5 Year Warranty on boiler
---
Reliable Pro 1000CC Steam Cleaner - Attachments
Rectangular floor brush
Triangular brush with black polyester bristles
Window cleaner with squeegee blade
Black upholstery scraper
Water funnel
30 mm small brush with black polyester bristles
38 mm small brush with black polyester bristles
Extension pipes
Nozzle with brass tip
Flexible hose
Pad for triangular brush
Pad for rectangular brush
Drain opener key
Cleaning towel
Aluminum nozzle
---

Reliable Pro 1000CC Steam Cleaner
The new Brio Pro 1000CC is a professional steam cleaning system with continuous water fill capabilities. With the best attachments and optional trolley, this steam cleaner takes on the most challenging cleaning and sanitizing jobs with ease. The Reliable Pro 1000CC features the EMC2 system which works to eliminate scale build up from minerals found in common tap water. After a closer examination of this unit, this is what we found.
What I like about the Reliable Pro 1000CC
The two key features about the Reliable Pro are the boiler capacity and the power. The Pro 1000CC has a 5.7 L, total capacity, and it puts steam out at 87 PSI. This is bigger and better than any other Reliable steam cleaner. Consistent pressure and steam is vital to any any cleaning project.
This system crystallizes minerals, so instead of forming sediment and precipitating out - collecting at the bottom of the boiler in the form of scale - these lighter crystallized minerals are actually pushed out with the steam. This means less sediment with less scaling, and in practical terms, you won't have to descale the tank as often nor worry about mineral built up in the steam lines.
Like other models, the 1000CC features CSS which means no down time between refills. When the indicator light lets you know the water level in the reservoir is low, simply fill and continuing steaming. Dual tanks mean you do not have to wait for the boiler to reheat each time you refill the tank.
The Pro 1000CC has a unique feature that isn't found on any other steam cleaner. By taking hot water from the base of the boiler, you can flush or rinse anything. For cleaning professionals, having the ability to use hot water to rinse while cleaning is a big plus for removing debris and cleaning some of the toughest jobs.
The attachments of the Reliable Pro 1000CC look very familiar. They very closely resemble those of another well known manufacturer of steam cleaners. Each is well built and durable. The attachments work well on both floors, walls and other surface and changing them is easy.
Steam volume control on the handle is a must. It eliminates the need to bend down or manually adjust the steam level on the body of the steam cleaner. Control on the handle adds convenient functionality that is a must for cleaning professionals.
What I do not like about the Reliable Pro1000CC
Though the Reliable Pro steam cleaner does lack a true tool caddy, with the purchase of the optional trolley, you can easily store all of your attachments and any other cleaning supplies you may need as you steam. The trolley also remedies one other minor complaint I have with the lack of full caster wheels. The larger two in the back do not roll as freely as casters, but in the trolley, this is a non-issue.
The EMC2 system is great for keeping the boiler clean. It really doesn't add much to the steam cleaning process itself. As a preventative measure it is great but is not something that boosts the cleaning ability.
In all
, I give the Brio Pro 1000CC a 5 out of 5 stars rating. There is really little drawback to this industrial strength vapor steam cleaner. The unit is durable and provides high quality, dry steam to meet all of your cleaning and sanitizing needs. The steam can neutralize bacteria and viruses as well as kill bed bugs and dust mites. The deep cleaning power of hot steam can release odors and remove chemical residue left from previous cleanings. Steam cleaning with the 1000CC is a basic but effective way to provide a healthier kind of clean, one free of chemicals.
---
Product Questions
No questions yet. Be the first to ask the question!
Reliable Brio PRO 1000CC Steam Cleaner Specifications
| | |
| --- | --- |
| Model: | Brio Pro 1000CC |
| Electrical: | 110V / 120V |
| Steam temperature at the tip: | 257° F |
| Boiler and Water Capacity: | 2.6 L (0.68 Gal), 3.1 L (0.81 Gal) |
| Wattage: | 1750 Watts - 2 elements |
| Operating Pressure: | 87 PSI - 6 bar |
| Boiler Temperature: | 320° F |
| Tank Construction: | Stainless steel |
| Weight: | 23 lbs. |
| Shipping Weight: | 31 lbs. |
| Dimensions: | 19" x 14.5" x 14" |
| Shipping Dimensions: | 23" x 20.5" x 16" |
| Country of Origin: | Italy |
| Electrical Approval: | ETL |
| Warranty: | 1 year limited |
---
Reliable Brio PRO 1000CC Steam Cleaner Additional Resources
Reliable Pro 1000CC Owner's Manual


Steam Cleaner Buying Guide
Steam Cleaners FAQ
New to Steam Cleaners?
Top Five Things to Consider When Buying a Steam Cleaner
Steam Cleaner Maintenance
---