Reliable Pronto 100CH Handheld Steam Cleaner
Item #: 850-5001

IN STOCK
Ships in 1-2 Business Days
Features
Portable and Lightweight
Great for Spot Cleaning
Sanitize without Chemicals
OR
Reliable Pronto 100CH Handheld Steam Cleaner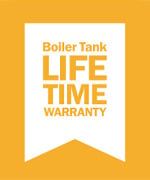 The Reliable Pronto 100CH (formerly called the Pronto P7) is a portable steam cleaner and fabric steamer that gives you the power of clean steam, in the palm of your hand. With 245° F. steam vapor, you can quickly and easily clean and sanitize nearly any surface in your home with just the push of a button.
With a pressure sensitive trigger you can freshen up fabrics, steam countertops and kill germs throughout the home. The ergonomic handle makes this portable steam cleaner easy to use. You can clean hard to reach places without placing strain on your arms and wrists. With the Pronto 100CH Reliable steamer, freshen fabrics and enjoy a cleaner home without the use of harsh chemicals.
*Please note that we recommend that you drain and descale the tank once after every fifteen uses, or when the unit is going to remain unused for a prolonged period of time.
Features
4 Bar Pressure for maximum cleaning power
1200W heating element
2 minute fast heat up time
Constant high volume steam flow
Soft touch ergonomic handle
Action radius - 8 meters
Temperature and steam ready indicator light
245° F tip temperature (distance 0.8")
Complete 14 piece accessory kit
Comfort Safety System automatically opens and closes the water tank
Steam Trigger for pressure sensitive control
Electrical cord length is 19.5 feet
Lifetime Boiler Warranty
---

Reliable Pronto P7/100CH Steam Cleaner
The EnviroMate Pronto 100CH is a portable steam cleaner and fabric steamer from Reliable. This new powerful and portable steamcleaner sanitizes surfaces and steams garments. The ergonomic handle makes this portable steam cleaner easy to use. You can clean hard to reach places without placing strain on your arms and wrists. The Pronto P7100CH is the safe way to freshen fabrics and toclean your home without using harsh chemicals.
What I like about the Reliable Pronto 100CH
I really like the convenience of the Pronto for quick steaming of my clothes. It will save you some money by limiting thenumber of times you have to get your clothes dry cleaned and save time by being able to steam out wrinkles without having to toss clothes back in the dryer. The Pronto definitely works to make your clothes wrinkle free.
Though small and compact, this unit does step up to the plate when it comes to quickly producing steam. The heat up time takes about 5 minutes, and for small jobs like sanitizing doorknobs or quickly cleaning around the kitchen, this portable steam cleaner is handy.
The cord length for this model is a nice bonus. Though it still is a corded appliance, the length is sufficient that you can work through your entire kitchen without having to switch receptacles.
The Pronto has something you won't really find with other handheld steam cleaner models - a lifetime boiler warranty. That gives it a decided leg up compared to similarly priced steam cleaners.
Last but not least, the Pronto is very versatile. While it is suited for the smaller tasks and not large cleaning areas, the array of included attachment are ideal for a lot of small jobs around the home. Things like removing brake dust from rims, cleaning the stovetop, microwave or oven, sanitizing around the toilet or shower, removing baked on grime from the grille, or deep cleaning countertops are all common tasks than can be done quicker and without the chemicals with the Pronto.
What I do not like about the Reliable Pronto 100CH
This steam cleaner is a handheld steamer that is only for small cleaning jobs. If you are looking to steam clean your floorsor bathroom tiles, you need one of the larger Reliable steam cleaners. The Pronto has to be light, so it is limited in theamount of water it can use. That means that your steam time is limited. As with all Reliable models, the lack of a tool caddy or integrated accessories can possibly lead to you searching your closet for the accessory you are looking for.
Lastly, you really need to be careful when you use this model. While testing I had a small issue with tipping this unit and water leaking, BUT, I believe this may have been due to overfilling. If you use the provided measuring cup, you shouldn't have this issue.
Overall, I like the Reliable Pronto 100CH. It is very effective if you are using it for the right cleaning jobs, particularly when used on clothing and cleaning smaller areas like kitchens, bathrooms, and freshening up car interiors. It also issmall, has fairly long reach, and is a relatively inexpensive addition to your more standard cleaning arsenal.
Product Questions
Does the smaller steamer above kill bed bugs?
What changes were made from the Reliable Enviromate Pronto P7 to the 100CH model?
Can this be used as a mop for the tile and hardwood floors?
---