In general, canister vacuum cleaners are more versatile, lighter, and easier to maneuver. With the right floor tool, a canister vacuum cleaners can also provide smoother transitions between different types of flooring. Upright vacuums are best suited for homes with carpet in every room or homes where there is thick or high pile carpet. Upright vacuums have long been a mainstay here in the United States and provide some of the best cleaning for carpeting areas. Some with dual motors, or the ability to disengage the brushroll, can make uprights suitable for some smooth floor cleaning as well. Beyond the predominant type of flooring in your home, the choice of canister versus upright is mostly one of personal preference.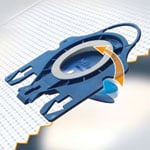 The simple answer is "Yes". Vacuum cleaners with dust bags are generally healthier for allergy sufferers because the bag keeps the dust out of the air. However, not all bags are created equally. Some bags have large pores which allow allergens to escape the bag.
Dust bags from Miele, Electrolux, and SEBO offer high levels of filtration and allow for hygienic disposal.
However, as long as care is taken when emptying the dust bin, bagless vacuum cleaners, like Dyson vacuums, have much to offer allergy sufferers - less upkeep cost and much better than average filtration. If you have allergies and use a bagless vacuum cleaner, we recommend that you empty the dust bin outdoors. We also suggest that you either have someone else empty it for you or wear a mask.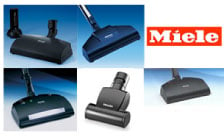 Not necessarily. The amperage of a vacuum cleaner's motor measures electrical current, not performance or suction power. The performance of the vacuum cleaner depends on the overall design, the filtration, and the air flow. Air flow is measured in CFM (cubic feet of air per minute), and vacuum cleaners with high CFM ratings have more suction power. Dyson uses a somewhat unique measurement. They measure suction by airwatts, which is traditionally a measure of fluid flow. A few other manufacturers have adopted the use of airwatts, but in reality airflow is a difficult measure by which to compare most vacuum cleaners.

A turbobrush is air-driven, while a powerbrush is driven by electricity (usually an independent motor in the brush attachment itself). Air-driven tools tend to be less powerful and not as effective on thick carpet.
We recommend that allergy sufferers vacuum at least twice a week, but you may want to vacuum more frequently if you see dust build-up in high-traffic areas or if you have a pet.
It takes seven or eight passes of the vacuum to effectively clean a heavily soiled piece of carpet. This number can go down depending on the model used. With some of the Miele vacuums, you can clean in two passes, but this will vary depending on how soiled the carpet is and whether or not pet hair is present. Sometimes pet hair can be stubbornly entangled in carpet fiber. Regardless, of specifics, two passes is a bare minimum when vacuuming.
Our best-selling vacuum cleaner is currently the Miele Marin though several models are very close.
(Miele Olympus, Miele Twist, Miele UniQ, and SEBO D4)
Our best-selling vacuum attachment is currently the Eureka Power Paw. This has been a mainstay for several years, though more recently, the combined numbers of the Miele Accessory kits are quickly catching up.