For thick or high pile carpet, nothing beats the cleaning ability of a Miele powerbrush. These electrically driven Miele vacuum accessories have an independent motor that powers a brushroll to extract ground in soil and pet hair. There are a variety of Miele floor tools available, and for low pile carpet, there is also the air driven turbobrush. This carpet attachment uses the the powerful Miele suction to turn the brushroll.


While the Miele turbobrush will work with all Miele vacuum cleaners, powerbrushes require and electric wand and hose. Browse and compare, click the links to learn more about the specific Miele vacuum attachments you are interested in.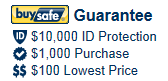 More Information On Miele Vacuum Accessories
Miele Carpet Vacuum Attachments
No matter if you have a Miele with electrified hose/wand or a straight suction Miele canister or stick upright, there are Miele vacuum accessories for you to clean carpet. From a basic, air-driven model for low to medium pile carpet to deluxe, independently powered, height-adjustable powerbrushes, there's a Miele carpet attachment that can deep clean and refresh all types of carpet.
Miele Smooth Floor Vacuum Attachments
There is a wide variety of smooth flooring available, and Miele has an increasing array of smooth floor tools built to tackle them. From tile and linoleum to hardwood and laminate and everything in between Miele has crafted vacuum floor tools for hard floors to gently but effectively clean any type of smooth flooring you have in your home, and best of all, most of these Miele vacuum attachments universally fit all Miele vacuum cleaners.
MINI MIELE FLOOR TOOLS
For above-the-floor cleaning, Miele offers a variety of accessories and attachments to meet your every cleaning need. From dusting shelves and vacuuming your steps to cleaning upholstery and getting to those hard to reach areas under your furniture, there are a variety of tools that fit all Miele vacuums cleaners.
Miele Accessory Kits
Miele Accessory Kits are built with your specific needs in mind. These kits are stocked with the tools you need to effectively clean up after pets, detail your car, dust and clean household items, and delicately clean computer and stereo equipment - and all in convenient carrying cases! Check out each kit to see which one will be the perfect complement to your highly versatile Miele vacuum cleaner.