Ebac dehumidifiers are effective solutions for a variety of environmental control and moisture problems. These high-capacity industrial and commercial dehumidifiers are built to operate at high efficiency by removing moisture from the air through the refrigeration process. Continuous circulation of the air reduces the humidity within basements, crawlspaces, pool areas, factories, and work spaces. Durable steel construction and variety of options make these dehumidifiers ideal for everything from drying your basement or crawlspace to a removing excess moisture from a warehouse and indoor pool. Browse our industrial and commercial dehumidifiers for sale below.
Call or Chat Now with our Product Experts for Special Offers and Volume Pricing!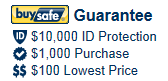 More Information On EBAC Dehumidifiers
Ebac's corporate motto is "The Quiet Performance Company." Ebac Industrial Products was founded in England in 1972 and the company's headquarters are located in Bishop Auckland. Today, Ebac has offices in the US, Germany, France, Belgium, Greece, Singapore, Israel and Saudi Arabia.
With over 27 product lines, Ebac specializes in providing pre-engineered dehumidification solutions for industrial, commercial, military, and residential applications. The applications for Ebac dehumidifiers cover a broad spectrum of situations. These rugged machines help to prevent excess humidity that results in corrosion, mold growth, and rotting.
You can reduce costs by saving on energy in your building and by preventing damage to inventory and infrastructure. You also can decrease time spent on restoration and construction projects by using an Ebac dehumidifier to quickly dry your painting, masonry, or dry wall. Ebac provides great performance for any of your industrial and home dehumidification needs.
Whenever there is a need for fast, reliable, and energy efficient drying, Ebac has the answer. In new building construction, renovations projects, or in emergency circumstances like flooding from storms, there is no quicker, more dependable, or more economical solution than an Ebac dehumidifier.
---
Discontinued EBAC Dehumidifiers
EBAC RM95 Dehumidifier