The chemicals and synthetic fragrances that fill many commercial soaps and moisturizers can do more harm than good, especially in allergic individuals who may experience contact dermatitis from soap, shampoo and conditioner, or lotions. Sulfates, like sodium lauryl sulfate/sodium laureth sulfate (SLS) and sodium lauryl ether sulfate (SLES) are found in the vast majority of soaps, shampoos and personal cleaning products we use each day. Increasingly, sulfates are joining a growing list of chemical irritants that are effecting larger and larger groups of people. Aside from sulfates, most lotions, moisturizers, skin creams, shampoos and conditioners also contain a myriad of chemicals and fragrances that can adversely effect asthmatics as well as those who suffer from MCS or eczema. Therefore, using skincare products for sensitive skin is important. Vanicream products are made with you in mind to help fight eczema and to keep you and your skin healthy.
Filter Results
Category

Price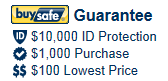 More Information On Personal Care

Vanicream products have been specifically developed for people with sensitive skin. As a complete line of personal care products, each of these has unique ingredients that perform well for people with sensitive skin, eczema, and MCS, providing relief without the irritation.
Here are a few things you will NOT find in these skincare products for sensitive skin:
Dyes - You will find no irritating dyes, like Blue #1, Yellow #11, and Yellow #5, all common irritants.
Fragrance - This ubiquitous yet rarely defined ingredient causes problems for people dealing with MCS or simply sensitive skin, so you will find no perfumes, colognes, herbal extracts, benzaldehyde, or masking fragrances.
Parabens, Formaldehyde Releasers & Preservatives - Parabens are preservatives that have been a mainstay in traditional personal care products, but in Free and Clear or Vanicream products you won't find any benzylparaben, butylparaben, ethylparaben, methylparaben, or propylparaben. Formaldehyde is also a powerful preservative that can be found in a variety of preservatives, but again, in these creams and cleansers there are no formaldehyde or formaldehyde releasers. Nor will you find methylchloroisothiazolinone or methylisothiazolinone.
Sulfates or Phosphates - For many, these common ingredients of shampoos and conditioners are related to thinning hair and irritation, but neither are included in these soaps, shampoos, or conditioners.
Lanolin & Derivatives - This means not lanolin, lanolin alcohol, wool fat, wool wax, or wool alcohol.
Dairy or Gluten - These are not used in Vanicream or Free and Clear products.
PABA - Once frequently used in sunscreen, Vanicream sunscreens contain no PABA, which has been linked to skin sensitization and photosensitivity.
How Can Vanicream and Free & Clear Help?
We offer several skincare products for sensitive skin that will help get you clean and moisturized safely - without all the irritating additives. Vanicream Skin Cream is an excellent solution for those with very dry, sensitive skin. For those who desire lighter coverage, Vanicream Lite Lotion is the answer; like the Skin Cream, this Lite Lotion contains no perfumes, lanolin, dyes, formaldehyde, preservatives or parabens. A little goes a long way and unlike other moisturizers, Lite Lotion keeps your hydrated throughout the day. Free & Clear Liquid Cleanser, as its name suggests, is also free of fragrances or chemicals that often irritate the skin. Use it all over - face, hands, and body to wash away, dirt and oils. For your hair, use Free & Clear Shampoo and Conditioner. Both are specifically formulated to cleanse your scalp and hair without the harsh chemicals, sulfates, phosphates or dyes. As a more recent addition, we also offer Vanicream Sunscreen which provides protection against the suns harmful rays without the chemicals that often irritate those with sensitive skin. Vanicream sunscreen comes in SPF 30 and SPF 50+, and Sport in SPF 35.
PSI Company History
Vanicream and Free & Clear products have been helping those with skin sensitivities since 1975. Pharmaceutical Specialties (PSI), was founded by two pharmacists with the idea that they could avoid the chemicals that dermatologists and others found to be irritating. Recommended by physicians and dermatologists alike, Vanicream and Free & Clear skin care products were developed as an alternative to chemical and fragrance laced products that dominate the skin care market. Based in Rochester, Minnesota, these products are developed and produced in the U.S. but distributed around the world.