Danby dehumidifiers are some of the best available for removing excess moisture from your home and preventing mold growth. Specializing in room and home dehumidification, Danby dehumidifiers have been recognized with national awards and accolades for being well built, affordable, and versatile. Value added features compliment solid performance to create a durable, effective way to control humidity, dust mites and mold in any indoor area. If you have any questions about home dehumidifier machines, please contact us at 1-800-339-7123 or via email at cs@achooallergy.com.
Call or Chat Now with our Product Experts for Special Offers and Volume Pricing!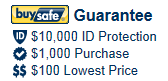 More Information On Danby Dehumidifiers
What Makes Danby Dehumidifiers So Popular?
Improve home health and comfort by eliminating dampness, mold and mildew growth with a Danby dehumidifier. The direct drain option on Danby dehumidifiers allows for continuous operation while casters let you easily move the unit from room to room when needed. With electronic controls, two-speed fan, adjustable humidity settings and removable air filter, these room dehumidifiers promise convenient and efficient home comfort.
Danby Dehumidifiers are all energy star rated and economically priced. They are perfect for maintaining humidity in small to even large size spaces. When it comes to convenience, performance, and price, there's a reason why Danby Premiere dehumidifiers are consistently rated at the top of the room dehumidifier category year after year. You don't have to take our word for it! Leading consumer products testing agencies have rated Danby Premiere dehumidifiers as a number one buy numerous times in the last five years.
Condensate water can either be removed manually from these units via the removable water tank or the units can be ported for permanent drainage via gravity through a drain line. The newest Danby model now comes with an integrated condensate pump. So while you would still need a condensate pump for some models, in situations where you want to direct drain but gravity is working against you, for the newest home dehumidifier machines, the pump is already built-in!
---
Compare Danby Home Dehumidifiers
| | | |
| --- | --- | --- |
| | Danby DDR70B3WP - 70 Pint Dehumidifier | Danby DDR50B3WP - 50 Pint Dehumidifier |
| Capacity/Water Removal (AHAM) | 70 Pints Per Day | 50 Pints Per Day |
| Square Footage | 1200 | 800 |
| Direct Drain for Continuous Operation | X | X |
| Direct Drain Hose | Not Included | Not Included |
| Internal Condensate Pump | DDR70B3PWP Model Only (Hose Incl.) | |
| Electronic Controls | X | X |
| Auto Restart | X | X |
| Fan Speeds | 2 | 2 |
| Auto Defrost | X | X |
| Programmable Humidity Settings | X | X |
| Continuous Operation | X | X |
| Timer | X | X |
| Energy Star Compliant | X | X |
| Quiet Operation | X | X |
| Air Filter | X | X |
| Air Filter Cleaning Indicator | X | |
| Warranty | 24 Months | 24 Months |
---
Discontinued Danby Premiere Dehumidifiers
Danby DDR70A2GP Dehumidifier
Danby DDR50A2GP Dehumidifier