Replacing your Santa Fe dehumidifier filter is essential to your Santa Fe dehumidifier running at the top-of-the-line performance these dehumidifiers are known for. Shop our wide selection of dehumidifier replacement filters such as the MERV 13, annual filter kits, and our Santa Fe accessories such as the duct kits and hanging kits.
Call or Chat Now with our Product Experts for Special Offers and Volume Pricing!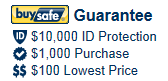 More Information On Accessories
Santa Fe Dehumidifier Filters and the Santa Fe Difference
Whether you're shopping for residential dehumidifiers or commercial dehumidifiers, our wide selection of Santa Fe high-capacity, energy-efficient, dehumidifiers are designed to control humidity in basements, crawlspaces, and any other inside spaces that deserve the best in humidity control. Designed specifically for basements or crawlspaces, Santa Fe dehumidifiers have low-temperature operation. At temperatures below 65°, frost forms on the coils of conventional units and causes the unit to ice up. Some units have automatic defrost but remove a minimal amount of water in conditions below AHAM requirements (80°/60% RH) but the Santa Fe Classic for example removes 100 pints per day at 80°F and 60% relative humidity. The highly efficient coil and the heat exchanger remove 2–3 times more moisture per kilowatt of electricity than leading competitors.
Santa Fe freestanding residential dehumidifiers have the same components as their commercial units. Each Santa Fe home dehumidifier is constructed from steel. This not only makes these units less averse to the effects of temperature swings, but lends a great deal of rugged durability. This is ideal considering most crawlspaces and basements often have less hospitable conditions than any other space in your home.
Dehumidifier filters are used to remove dust particles from the air before the air passes through the coils, and the more often you use your dehumidifier the more often the filter will need to be replaced. Ensuring your dehumidifier filters are replaced on time is not only key to maintaining and extending the life of your unit but also for protecting your home, health and family. Santa Fe dehumidifiers and filters are an affordable solution to your humidity problems that plague crawl spaces and basements.
Santa Fe believes in their quality and stands behind their product and customers like you. All Santa Fe dehumidifiers include a 6-year full warranty, one of the best warranties in the industry.
---
Santa Fe Dehumidifiers & Therma-Stor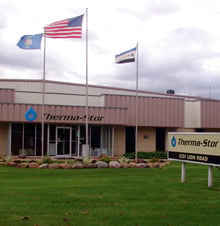 Santa Fe home dehumidifiers are manufactured right here in the United States by Therma-Stor. Since 1977, Therma-Stor has been manufacturing complete lines of residential and commercial dehumidifiers as well as heat recovery water heaters, air scrubbers, and other home restoration equipment.
Therma-Stor brands include the very popular, free-standing line of Santa Fe dehumidifiers, whole home dehumidifiers, and commercial/restoration equipment. When the worst hits your home or office, Therma-Stor has the brands and products to restore your space to its original condition.