A common complaint for those who wear masks is that, while effective, most masks look too "clinical". With Vogmasks, you can not only get N99 or N95 equivalent particle filtration, but each mask is colorful, reusable, and best of all, offers a range of protection against allergens, air pollutants, viruses and bacteria as well as nuisance level odors and chemicals. Comfortable, lightweight, and available in different sizes, numerous styles and with three levels of filtration, a Vogmask is an ideal allergy mask.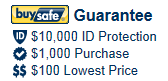 There are no products matching the selection.
More Information On Vogmasks
Vogmask Information & Uses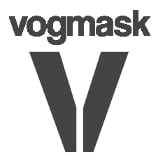 Since their inception in 2012, Vogmasks are some of the most versatile, stylish and effective face masks available today. With a range of filter, style, and size options, there is a Vogmask available to meet nearly anyone's needs. Originally designed for use in dusty, dry environments, the Vogmask has evolved to include style and color options not typically seen with other types of masks. Soft and comfortable, these masks fit well to nearly any size of face and can be reused over and over, for up to 5 months before needing to be replaced.

Vogmasks have a variety of uses. Worn during allergy season, they can block pollen, ragweed, dust and mold spores. Worn while traveling they can block microbes and pathogens. Even during the cooler months, Vogmasks can retain enough heat to help to reduce cold weather induced asthma. Lightweight and compact, they fit easily into your purse or bag and even a coat or jacket pocket.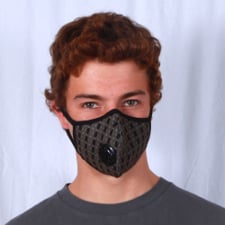 For people dealing with allergies, the microfiber filtration provides the same level allergen removal as any NIOSH N95 or N99 rated mask. By exceeding CDC recommended N95 filtration, Vogmasks are an ideal way to help to stop the spread of germs and viruses while traveling and throughout the year. If chemical sensitivities are a problem, the latex-free spandex accommodates most and the 100% organic cotton masks provide particle filtration without the use of the microfiber filter, dyes or the other chemicals that are commonly found in face masks. And the Organic Vogmasks that feature prints use a non-toxic, vegetable ink.

Vogmasks can also be washed. Hand wash and allow to air dry. Wash only as needed as repeated immersion in water can prematurely wear the filter media and decrease filtration efficiency.
---
Compare Vogmasks
---
N99 CV


- Meets N99 NIOSH Rating
- 4 Ply Construction
- Active Carbon Layer
- Exhale Valve
- Multiple Sizes
- Multiple Styles
- Latex Free Spandex Trim

N99


- Meets N99 NIOSH Rating
- 3 Ply Construction
- Multiple Sizes
- Multiple Styles
- Latex Free Spandex Trim

Classic


- Meets N95 NIOSH Rating
- 3 Ply Construction
- 1 Size Fits Most
- Multiple Styles
- Latex Free Spandex Trim

Organic


- Certified Organic Cotton
- 2 Ply Construction
- 1 Size Fits Most
- 2 Styles
- Latex Free Spandex Trim
---