We often field questions about vacuum cleaners, from the models we offer to vacuums we've never heard of! Below is a compilation of some key, frequently asked questions that can help guide your selection in choosing a vacuum cleaner that meets all of your specific cleaning needs.
Do I need a HEPA filter?

If you have allergies, asthma, COPD or any other respiratory condition, your vacuum cleaner can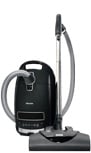 either be your best friend or your worst enemy. Start using an HEPA (High Efficiency Particulate Air) filtered vacuum cleaner, and you'll begin to notice improved air quality and a marked reduction in allergy symptoms. This is part of changing your mindset about cleaning. Instead of simply cleaning for appearances, to remove dirt, hair or dust, with a quality HEPA vacuum with sealed system, you can actually clean for your health and remove the ultra fine particles, like dander, dust, dust mite allergen and pollen that can trigger allergic, asthmatic or more severe respiratory reactions. Certified HEPA filters trap a minimum of 99.97% of all particles 0.3 microns or larger, while EU certified HEPA filters trap 99.95% of all particles 0.1 microns or larger. This means either filters out the common allergens listed above.
What is a sealed system?

Top-of-the-line vacuum cleaners like the Miele UniQ, SEBO D4 AirBelt or Dyson All Floors not only have certified HEPA filters, but they also feature sealed system engineering, which means that none of the dust will leak from the machine as air passes through it. Some less expensive brands like Electrolux also feature sealed systems and HEPA filters but lack many of the premium features of a luxury brand.
With their sealed system engineering, 9-ply AirClean Filterbags, AirClean HEPA filter, and complete 12 Stage Filtration, Miele vacuum cleaners can eliminate up to 99.99% of household allergens. While some brands can offer similar, none can offer comparable filtration that has been independently certified like Miele's.
Do I need a canister vacuum or upright vacuum?

In general, canister vacuum cleaners are more versatile, lighter, and easier to maneuver. With the right floor tool, a canister vacuum cleaners can also provide smoother transitions between different types of flooring, though for most people they are primarily smooth floor vacuums. Upright vacuums are best suited for homes with carpet in every room or homes where there is thick or high pile carpet. Upright vacuums have long been a mainstay here in the United States and provide some of the best cleaning, particularly for carpeted areas. Some with dual motors, or the ability to disengage the brushroll, can make uprights suitable for some smooth floor cleaning as well. Beyond the predominant type of flooring in your home, the choice of canister versus upright is mostly one of personal preference.
Are vacuum cleaners with dust bags better for allergy sufferers?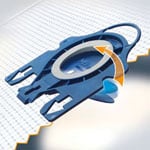 The simple answer is "Yes". Vacuum cleaners with dust bags are generally healthier for allergy sufferers because the bag keeps the dust out of the air. However, not all bags are created equally. Some bags have large pores which allow allergens to escape the bag. Older style paper bags tend to be the worst offenders in this regard.
Dust bags from Miele, Electrolux, and SEBO offer high levels of filtration and allow for hygienic disposal by either automatically sealing as you remove them or, in the case of SEBO, affix a small cap, to manually seal the bag as you remove it.
However, as long as care is taken when emptying the dust bin, bagless vacuum cleaners, like Dyson and some Electrolux vacs, have much to offer allergy sufferers - less upkeep cost and much better than average filtration. If you have allergies and use a bagless vacuum cleaner, we recommend that you empty the dust bin outdoors. You could also have someone else empty it for you or wear a good fitting allergy mask.
If a vacuum cleaner has a more powerful motor, does that mean it has more suction power?
Not necessarily. The amperage of a vacuum cleaner's motor measures electrical current, not performance or suction power. The performance of the vacuum cleaner depends on the overall design, the filtration, and the air flow. Air flow is measured in CFM (cubic feet of air per minute), and vacuum cleaners with high CFM ratings have more suction power. Dyson uses a somewhat unique measurement. They measure suction by airwatts, which is traditionally a measure of fluid flow. A few other manufacturers have adopted the use of airwatts, but in reality airflow is a difficult measure by which to compare most vacuum cleaners.
How often do I change the vacuum bag?

Changing the vacuum bag can vary widely, depending on use, type of floors you're cleaning, if you have pets, and the bag capacity, to name a few. With Miele vacuums, most people will find themselves changing the filterbag every couple months. Generally, a box of bags will last about a year. For Soniclean vacuums, the bag change time can be a little sooner, and with Electrolux and SEBO, again, you're typically looking at two to three months. Vacuuming carpeted floors and vacuuming in homes with pets are two things that can fill a bag quickly, with loose carpet filter and pet hair, respectively. Luckily, most vacuum cleaners come with bag change indicators that measure airflow through the bag. As the bag fills with debris and soil it will begin to reduce airflow, so these indicators display this and let you know when it's time to replace the bag.
What is the difference between a turbobrush and a powerbrush?

A turbobrush is air-driven, while a powerbrush is driven by electricity (usually an independent motor in the brush attachment itself). Air-driven tools tend to be less powerful and not as effective on thick carpet.
How often should I vacuum my home?

We recommend that allergy sufferers vacuum at least twice a week, but you may want to vacuum more frequently if you see dust build-up in high-traffic areas, suffer from severe asthma or allergies, or if you have a pet.
How many passes of a vacuum cleaner does it take to clean carpet?

It takes seven or eight passes of the vacuum to effectively clean a heavily soiled piece of carpet. This number can go down depending on the model used. With some of the Miele vacuums, you can clean in two passes, but this will vary depending on how soiled the carpet is and whether or not pet hair is present. Sometimes pet hair can be stubbornly entangled in carpet fiber. Regardless, of specifics, two passes is a bare minimum when vacuuming any carpeted floor.
What is your best-selling vacuum cleaner?

Our best-selling vacuum cleaner is currently the Miele Marin though several models are very close.
(Miele Swing, Miele Twist, Miele Brilliant, and SEBO D4)
What is your best-selling vacuum attachment?

Our best-selling vacuum attachment is currently the Miele Handheld Turbobrush. Though the Power Paw has been a mainstay for many years, the Handheld Turbobrush has overtaken it, and more recently, the combined numbers of the Miele Accessory kits are quickly catching up.
For more information, visit our Vacuum Cleaner Buying Guide.