Employing a blend of the latest in filtration technology with tried and true standards, AirPura HEPA air purifiers quietly and efficiently remove the widest array of common indoor pollutants. From pet dander, pollen and the dust mite allergen to tackling some of the most pervasive VOCs, odors, and even pathogens, AirPura has a durable air purifier built to work for you. From certified HEPA filters and thick, activated carbon filters to UV germicidal lamps and photocatalytic oxidation, AirPura air purifiers offer all the tools you need to keep the air in your home smelling fresher and you breathing better. Buy HEPA air purifiers and replacement filters today at AchooAllergy!
Call or Chat Now with our Product Experts for Special Offers and Volume Pricing!
Filter Results
Price

Air Purifier Housing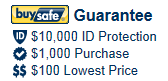 More Information On AirPura Air Purifiers
AirPura Product Features
AirPura air purifiers are some of the hardest working air purifiers in the industry. A simple design conceals what is truly a powerful air cleaning machine. Underneath the steel shell, you will not only find the most powerful, workhorse of a motor available but the key to why AirPura is a preferred choice for people dealing with particle allergies, asthma, MCS, COPD or any respiratory problem - superior filtration. You can choose from basic three stage filtration or comprehensive air cleaning that offers five stages of air filtration.

Too take a closer look at what makes AirPura unique, start with the exterior. Unlike the flood of inexpensive air purifiers on the market today, AirPura offers a steel body. Particularly for people coping with MCS, this is key since unlike plastic, steel will not off gas. The powder coated finish is available in three neutral colors to blend easily into any room, and though heavy, casters allow these HEPA air purifiers to roll easily from room to room. The controls are easy to use, with a dial offering a variable fan speed control. Once you remove the bottom cover though, this is where the AirPura begins to separate itself from the rest.


A large particle prefilter offers your first stage of filtration. Covering 570 sq. in., the prefilter removes large particles like hair, dust bunnies and visible dirt and debris that can shorten the lifespan of the other filters. It can be vacuumed periodically to extend its lifespan. Inside the prefilter is the carbon filter. The typical Air Pura carbon filter is 2" deep and offers 18 lbs. of activated, granulated carbon to adsorb tobacco smoke, fragrances, pet odors and some VOCs. When you look a bit deeper you find another layer of certified HEPA filter media. At 40 sq. ft., the AirPura HEPA filter removes reaction-causing particle allergens that are commonly found in the home, like pet dander, pollen, dust mite allergen, house dust, and mold spores. These three layers represent the most basic form of AirPura filtration, but this air purifier isn't limited to just three!

To take things a step further, AirPura offers two additional stages of filtration - their patented TitanClean Reflector and a UV germicidal lamp. These two elements work best, when they work together. The UV-C lamp produces UV light that is harmful to bacteria, viruses and most microbes, and the TitanClean reflector uses photocatalytic oxidation (PCO) to break down VOCs and chemicals into harmless byproducts like water vapor and carbon dioxide. The titanium dioxide coating of the reflector works in conjunction with the UV light to act as the final stages of the most complete air filtration available today. Unlike older technologies, there are no worries of ozone being produced by the UV light. In contrast some UV air purifiers, the AirPura HEPA air cleaners are compliant with stringent California clean air standards.
---
An AirPura Air Purifier to Meet Your Needs
Choosing the right AirPura for you might seem difficult, but in general, there are three basic types. The least expensive option is the versatile and durable AirPura R600 air purifier. This unit comes with the standard three stage filtration, and, like all AirPura models, features the best airflow in the industry - better than IQAir, better than Austin Air, better than AllerAir. For most types of particle allergies or asthma, this model is a good all round fit since it will remove particle allergens as well as tackle the smoke, odors and chemicals that can irritate sensitive nasal passages and airways.
For a focus on tobacco smoke, pet odors, or more concentrated chemical fumes and vapors, the AirPura C600 is an excellent choice. With 50% more carbon than the standard models, the C600 offers 4-stage filtration and features a 3" thick, 26 lb. carbon filter for improved dwell time and greater adsorption, a critical component of effective removal of heavy concentrations of smoke and odors. This thick bed of carbon is more than you will find in any other air purifier. In addition to a focus on this type of filtration, the C600 uses a large particle pre-filter and two MicroSuppress filters as well as a HEPA-Barrier post filter to remove any remaining particulate and trap any residual activated carbon dust.
As the last basic category, the AirPura P600 is the most comprehensive air purifier in the line. This model was originally intended for commercial use, but its popularity in residential applications has dramatically increased, and it's not hard to see why. The P600 provides five stages of filtration and removes or neutralizes everything from particle allergens and smoke to chemical vapors and microbes. Equipped with a pre-filter, activated carbon filter, HEPA filter, UV-C lamp and TitanReflector (PCO), the P600 is built to destroy or trap the broadest range of pollutants and works well for even the most sensitive of individuals.
---
About AirPura - Company History
Founded in 2005, AirPura focuses exclusively on designing and building air purifiers that not only look good on paper but actually perform to standards that exceed comparable models. This means they remove more particles, vapors and chemicals, cover larger areas, and keep the air in your home smelling fresher and you breathing better. With a focus on filtration, durable construction, superior airflow, and ease of use, AirPura HEPA air purifiers clean the air and deliver quiet, consistent performance every single day. Made in Canada, your AirPura air purifiers usually arrives in 3-5 days.