SEBO is the largest manufacturer of high-quality commercial upright vacuum cleaners in the world. SEBO vacuum cleaners provide customers with key benefits: ease of use, reliability, consistent cleaning effectiveness, and superior S-Class filtration. A sealed system, S-class filter, and three-ply vacuum bag work to make SEBO uprights and canisters an excellent choice for allergy and asthma sufferers.

For added peace of mind, you can upgrade your SEBO vacuum with a HEPA service box for world class filtration. You get the best when it comes to cleaning your flooring, and your SEBO vacuum cleans the air as it works. Find great vacuums for asthma and allergies below.
Call or Chat Now with our Product Experts for Special Offers and Volume Pricing!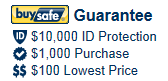 More Information On SEBO Vacuum Cleaners
SEBO Upright Vacuum Cleaners
SEBO Felix vacuums feature electronic suction control on the handle, and they are extremely lithe and nimble, the acrobats of vacuum cleaners. With the telescopic handle, integrated hose, turning swivel neck, low profile, light weight, and ergonomic carrying handle, it's easy to clean every corner of your home with the SEBO Felix. Choose between the SEBO Felix 1 Premium vacuum, with a 12" powerhead, the SEBO Premium Felix 2 vac with a 15" powerhead, or the smooth floor model, the SEBO Felix Kombi models come with an 11" Kombi (combination) nozzle.

The SEBO Automatic X upright series includes the SEBO Automatic X4 and the SEBO Automatic X5. The SEBO Automatic X series features automatic carpet height adjustment for superior cleaning of any floor type. These SEBO vacuum cleaners are not only professional cleaning machines, but they are also very user-friendly with ergonomic hand grips, electronic indicator lights, and flat-to-the-floor profiles (so you can clean under furniture without moving it).

Like all X series vacuums, the SEBO Automatic X4 comes with three on-board tools: the crevice tool, upholstery nozzle, and dusting brush. The X4 models have a 12-inch wide cleaning path, while the SEBO Automatic X5 has a 15-inch wide cleaning path. All SEBO Automatic X series vacuums have reinforced tooth belts that will not slip or stretch, electronic overload protection, and 40-foot cords.

The SEBO Essential G-series vacuum cleaners feature all the great benefits of the Automatic X series vacuums, but they come with a slightly lower price tag because the carpet height adjustment is manual rather than automatic. Even the manual height adjustment is easy, as a height adjustment indicator lets you know when it's set at the appropriate height.

---
SEBO Canister Vacuum Cleaners
Head and shoulders above the rest are the SEBO AirBelt D4 canister vacuums. With S-Class filtration, a sealed system and quieter operation than other SEBO canisters, the AirBelt D4 comes in four colors and all of the tools you need to remove allergens and clean every inch of your home. Powerful suction and durable construction are two hallmarks of this uniquely designed canister vacuum. Whether you have all carpet, all smooth floors or a mix of both, you cannot miss with the AirBelt D4.
The SEBO K-series includes the SEBO K2 canister vacuum and the SEBO K3 canister vacuum. K-series vacuums are compact, lightweight, and powerful machines with easy access to the on-board dusting brush, crevice nozzle, and upholstery nozzle. Like the C-series vacuums, they have ergonomic handles and air belt shock absorbers to protect your walls and furniture. Thanks to their compact size and intelligent design, SEBO K-series vacuums are very quiet.

The SEBO K2 canister vacuum is a straight suction model designed for homes that have mostly smooth floors with some carpet. It comes with a versatile combination nozzle for use on both hard floors and carpet. The SEBO K3 canister vacuum comes with an electrified telescopic wand that accommodates a power brush for optimal cleaning of carpet. The K3 also features suction control on the handle and includes a parquet brush for hard floors.
---

Floor Polishing & Deep Carpet Cleaning
The SEBO DISCO floor polisher attachment is lightweight, easy to operate, and very low cost compared to alternative polishing machines. It features a new floor-pad technology that provides a high-gloss shine to many types of hard floors without the use of water, chemicals or polishing sands. The SEBO DISCO is suitable for use the following vacuum cleaners: SEBO Felix Premium, SEBO Felix Kombi, SEBO K3 canister. The SEBO Duo is a great for allergy sufferers with carpeted floors. It deep cleans your carpet and removes stubborn stains without soaking your carpet.

Moist carpet is an enemy of allergy sufferers. When hot-water carpet shampooers are used to deep clean carpets, the carpet gets wet and stays damp, providing the ideal environment for mold growth and dust mites. The SEBO Duo Carpet Cleaner leaves your carpet clean and dry and it doesn't leave behind any sticky residues. The special SEBO duo-P Cleaning Powder contains tiny granules that lift soil, stains, and allergens out of the carpet.
---
SEBO Vacuums & Allergy Relief
All SEBO vacuum cleaners come equipped with hospital-grade, S-class, three-stage filtration systems which remove 99.9% of all particles 0.3 microns or smaller. First, a three-layer filter bag collects most of the dust. Next, remaining particles get trapped by the motor protection filter underneath the filter bag. Finally, a micro-exhaust filter cleans the air emitted by the vacuum.


In addition to being allergy friendly, all SEBO vacuum cleaners are RoHS compliant. This was a European directive that was passed to restrict the use of heavy metals and toxic substances in electrical appliances and devices. This restriction severely limits the levels of lead, cadmium, mercury, and other substances in electrical equipment.

The SEBO service kits, available for vacuums in the X, K, and C series, increase the particle filtration efficiency to 99.97% at 0.3 microns or smaller. The HEPA service kits also come with special Ultra bags, which feature four layers of filtration. If your vacuum cleaner does not have a filtration system capable of capturing allergens, then you are just stirring up allergens every time you vacuum.

The large, multi-layered SEBO dust bags have plenty of room to collect dust without hampering air flow, and they're very easy to change. A built-in hygienic lid ensures that no dust escapes into the air when you change bags. For these reasons, SEBO makes great vacuums for asthma sufferers.
---
SEBO Company Information & History
In 1978, two German engineers developed the first SEBO vacuum cleaner to facilitate the work of cleaning professionals. Patented technical innovations allowed the SEBO vacuum to clean all types of carpets, even in the tightest corners. With unique features like an integrated on-board hose, a clutch-protected brush roll, and a by-pass motor, the first SEBO vacuum greatly impressed cleaning professionals at hotels, office buildings, and hospitals worldwide. Before long, professionals were using SEBO vacuum cleaners to clean the carpets in the White House in Washington, DC and Buckingham Palace in London. Today SEBO is the world leader in commercial upright vacuum cleaner sales. Now, you too can experience SEBO's unique design features and awesome carpet cleaning abilities in your own home.
---
Discontinued Models

SEBO C3.1 Canister
SEBO C2.1 Canister