Without a doubt, Miele Vacuum Cleaners are some of the best HEPA vacuums available. From the new and improved self-sealing dust bags to the sealed, 11-stage, HEPA filtration system, Miele HEPA vacuums offer allergy sufferers everything they need and more. Constructed from quality materials and designed specifically for you, a Miele vacuum is the ideal tool to not only clean your home for appearances, but to also give you the kind of clean that makes your home a healthier place. Quite simply, if you suffer from allergies and demand the best, a great choice is a Miele vacuum cleaner.
Call or Chat Now with our Product Experts for Special Offers and Volume Pricing!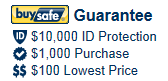 More Information On Miele Vacuum Cleaners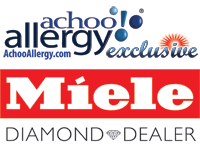 Miele Vacuums and Allergy Relief
Every aspect of a Miele HEPA vacuum cleaner is designed with your health in mind. For over 75 years, Miele's research, development and quality control laboratories have tested methods to effectively pick up and, most importantly, retain dust and other indoor air pollutants. After collecting volumes of data, engineers and designers continue to reach the firm conclusion that Miele's 11 stage filtration system is the most effective and hygienic method of removing particulate matter from the home.


---
Miele Company Information and History
"Miele" actually means "honey" in Italian, but the company got its name from founder Carl Miele. Miele founded his company in Gutersloh, Germany in 1899, and it's still a family-owned business. They produced their first vacuum cleaner, the Melior, in 1927. Read more about the company history of Miele.


---
Miele Vacuum Cleaner Features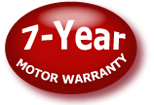 Construction, controls, colors and attachments are all areas where Miele vacuum cleaners differentiate themselves. Regardless of which vacuum you ultimately choose, there are many design features that are standard within each line of Miele vacuum cleaners.


---
Additional Miele Vacuum Cleaner Resources
Miele Vacuum Cleaner Color Options
Miele Upright Vacuum vs. Dyson Ball Vacuum
Miele Canisters vs. Miele Uprights
Miele Enters the U.S. Upright Market
---
Discontinued Models